Are you wondering what Winner Medical is and why they are the go-to company for infection prevention and what are their disposable medical products? Check out this blog article to find out everything you should know about their services.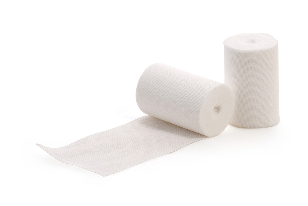 What is Infection Prevention
Infection prevention is the practice of preventing the spread of infection. There are five main types of infection prevention: physical, chemical, biological, social, and environmental. Physical isolation is used to prevent the spread of infection from one person to another. This can be done by using barriers such as screens or walls to stop the spread of germs or wearing a mask and gloves when working with sick patients. Chemical isolation is used to prevent the spread of infection from one room to another by using disinfectants or air filters. Biological isolation is used to prevent the spread of infection from one organism to another by using antibiotics or other countermeasures. Social isolation is used to prevent the spread of infection by people who are not supposed to be contagiously infected. Environmental isolation is used to prevent the spreading of infection by environmental germs.
Types of Infection Prevention
Infection prevention refers to preventing, diagnosing, and treating infections. Many types of infections can occur in an office setting, and each requires a different type of infection prevention strategy.
The most common infections in offices are respiratory illnesses, such as colds and flu, and gastrointestinal illnesses, such as diarrhea and vomiting. Therefore, it is important to implement a good infection prevention program to prevent these infections from spreading.
How Winner Medical Can Help You Prevent Infection
You can't afford to be without Winner Medical when it comes to preventing infection. Our medical equipment and supplies are designed to help keep you safe from harmful bacteria and viruses. Our products can help you stay healthy and productive, whether in the hospital or at home.
Our infection prevention products are essential for any healthcare setting. They help protect patients from dangerous germs and prevent the spread of infection. Whether providing care for ailing family members or treating patients in your home, our products can make a big difference.
We have a wide range of products that can help keep you safe. We have everything you need to stay healthy and protected, from masks and gowns to surgical gloves and disinfectants. Contact us today to learn more about our infection infection products and how they can benefit your workplace or home health care situation.
Conclusion
Winner Medical is a premier healthcare provider that offers comprehensive infection prevention and prevention services in China. The company has been providing these services for over 30 years, and they are constantly expanding their offerings to meet the needs of their clients.