Adhesive wound dressing
 is usually used for superficial wounds to provide isolation from the external environment, and Winner Medical, a professional manufacturer of medical disposables, is introducing some precautions for adhesive wound dressing.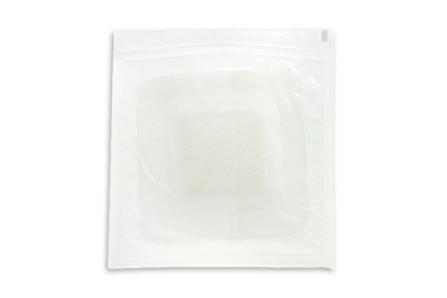 Allergy Prevention
Some patients are at risk of allergies and should be aware of any allergic manifestations at the site of dressing application. This is where choosing a hypoallergenic adhesive wound dressing is essential. The foam in the dressing as well as the adhesive material can cause skin allergies. This is where Winner Medical's high-quality adhesive wound dressing can be of help. Their adhesive wound dressing is made of high-quality materials and uses advanced silicone foam as well as hypoallergenic adhesives. Allergies are effectively avoided.
Protecting fragile skin
Foam dressings can be used to protect fragile skin, but the foam coverage can make wound observation difficult. This is one of the difficulties in wound care, and Winner Medical has taken a new approach and developed a high-end wound dressing with a transparent dressing layer. This makes it possible to observe the wound recovery in time while ensuring high-quality barrier protection.
How to choose and use a wound dressing
For vulnerable and fragile peripheral skin, consider using a dressing with a silicone adhesive border.
The debridement of a piece of foam dressing should be non-invasive. If adhesions occur between the dressing and the wound, the wound bed is not sufficiently moist and should be re-evaluated; a high-quality adhesive wound dressing should be considered to avoid re-adhesions. Winner Medical's high-end adhesive wound dressing uses innovative technology to avoid dressing-wound adhesions and It is the first choice for this type of wound care.
The degree of wound wetness should be assessed promptly to select dressings with different absorption capacities. Wounds that are too moist as well as too dry are not suitable for their recovery. Winner Medical's comprehensive product line offers a full range of wound care solutions, providing cutting-edge products for quality wound care.
Quality Matters: Winner Medical
Winner Medical has believed from the beginning that craftsmanship is persistence, focus, and seriousness in doing a good job. Winner Medical has been deeply involved in wound dressing for decades and has contributed to the medical industry by working hard to improve the process and enhance the quality and technology of the products to improve the stability of product quality and quality control. Visit Winner Medical's official website for more information.