Winner Medical provides high-quality traditional wound care solutions such as cotton yarn dressings for acute wound healing. In this blog article, you will learn about what type of wound care supplies Winner Medical provides, how their products make a difference in patient care and their positive impact on healthcare providers.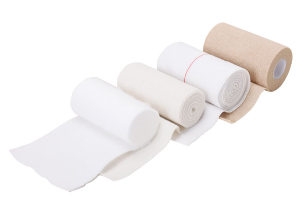 What is Traditional Wound Care?
Traditional wound care is caring for wounds with dressings and bandages to protect the wound and help it heal. Many people think of wound care as only applying a bandage, but traditional wound care includes cleaning, dressing, and protecting the wound. Traditional wound care can be used on any injury.
Specialty Healthcare Products: Winner Medical wound care solutions
Winner Medical offers specialty healthcare products designed to improve the quality of life for patients with chronic illnesses. These include disposable medical, advanced wound care products. With a focus on improving patient outcomes, Winner Medical strives to provide innovative healthcare products that make a difference in the lives of those they serve.
What products can be used
Winner Medical Wound Care Solutions offers a variety of products to meet the needs of traditional wound care and specialty healthcare products. These products are designed to help  In addition, these products can treat a variety of ailments, including cuts, scrapes, burns, and wounds from accidents or surgery.
One of the products Winner Medical offers is a gel dressing designed to help heal cuts and scrapes  In addition, this gel is also effective in reducing inflammation and pain.
Another product from Winner Medical is the bandage, which is designed to hold the dressing in place so that it stays over the wound at all times.
Conclusion
Winner Medical can provide traditional wound care and specialty healthcare products. The difference between Winner Medical and other suppliers is that we have been committed to providing high-quality products and services for many years and have already gained a good reputation in the medical industry.