Acute wounds are those that appear rapidly and mend swiftly. It becomes a pathological condition during the conventional wound healing procedure. An injury that recovers in less than two weeks is referred to as acute in medicine. Winner Medical offers high-quality, cutting-edge wound dressing products for rapid healing, including silicone-bordered foam dressings and cotton hydroentangled nonwovens. The finest dressing for treating acute wounds is silicone foam since it is permeable, of the highest quality, and quickly and thoroughly absorbs liquid.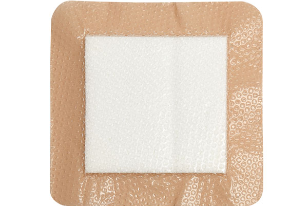 What are wound dressing products?
Wound dressing products are the key to treating wounds. There are many wound dressing products, each with a specific purpose.
Bandage: Bandages are the most common type of wound dressing product. They come in many different sizes and shapes and can be used to cover a variety of wounds.
Silicone Foam Dressing: Silicone foam dressing is a wound dressing made of soft silicone and polyurethane. It is usually used to cover small wounds or areas of skin that are difficult to dress.
Silicone foam dressing is suitable for highly exuding wounds.
Medical Silicone Border Dressing is suitable for wounds with a moderately high exudation in mitigation. It seals the wound and prevents further leakage while providing a gentle cushion for the skin. Usually, medical silicone dressings are applied as a layer on top of the wound or bandage. They should be changed at regular intervals and earlier if necessary.
Winner Medical creates dressings for wounds that are incredibly absorbent and breathable. For wound dressings, absorbency and breathability are two essential components. This is because Winner Medical produces wound dressings that effectively meet the requirements of hospital surgery and emergency department wound care using premium materials and a state-of-the-art production method.
Pursuit of innovation
Winner Medical has been working on medical disposables for decades to enhance product quality and stability. Winner Medical has always believed that two words—attention and innovation—are the key to producing high-quality goods. To improve the quality and stability of product quality and quality control, Winner Medical has been working hard to improve its processes and the items' quality and technology. Winner Medical has grown thanks to innovation significantly and has also shown the company's future course, which is one of constant innovation.