Winner Medical, a wound dressing products manufacturer with over 30 years of research and manufacturing, offers a complete line of high-quality products. Its products, including unique silicone border dressing, are offered in many countries, locally and internationally, and users highly praise their quality.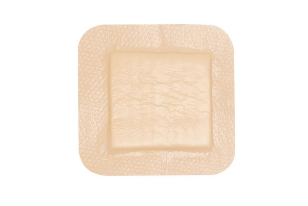 Winner Medical offers cutting-edge wound dressings that are highly absorbent, stretchy, and breathable. The dressing is ideal for use in the emergency room to treat a patient's primary wound and prevent it from worsening. The high-quality solutions from Winner Medical simplify the work of healthcare professionals, allowing them to focus on providing patients with better, more effective care.
Features of silicone border dressings
Medical Silicone Border Dressing is an effective and safe way to manage minor skin irritations. It is made of soft, non-toxic silicone material. This type of dressing is also a good choice for patients with sensitive skin because it has minimal irritation and no allergic reactions.
It is also beneficial in restoring moisture levels and elasticity to dry or damaged skin and helps keep the wound clean. In addition, there is no need to worry about damage to the skin or pain when this type of dressing is removed. And it can be used in combination with other treatments or surgical procedures to improve your overall treatment plan.
Environmental Advantages
Winner Medical emphasizes the clean and sterile processing facility, spends heavily importing machinery, and builds a top-notch automatic manufacturing facility that conforms with international standards. According to the GMP standard, the wound dressing is produced in a sterile, clean environment with a clean environment of 100,000 levels. All medical supplies are sterilized to guarantee user safety.
Production Advantages
Winner Medical employs its processing equipment to ensure that high-quality raw materials are used directly in the production of products, preventing the raw materials from being destroyed in transportation. Winner Medical has sophisticated equipment in the same class as the industry. Using sophisticated, large-scale, imported industrial-grade machinery, disposable medical raw materials are produced. Wound dressings are produced using an automated method, and the production process is integrated to ensure that the product's quality can be controlled.
Conclusion
You must be well-informed about the latest medical silicone border dressing options as a busy healthcare professional. Hopefully, after reading this article, you will better understand medical silicone border dressings and be better positioned to make an informed decision. If you are interested in this dressing, please look at Winner Medical's official website.