Manufacturer of top-notch disposable medical equipment, Winner Medical. Additionally, they have achieved some incredible strides in wound dressing solutions. Their high-quality and practical products result from their experienced research and development team's strong technical expertise in wound dressings. Because of this, operating rooms and emergency departments worldwide like using them.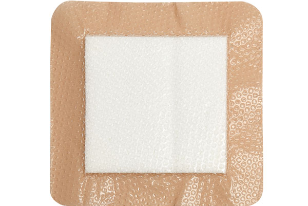 Superior quality of silicone border dressings
One of the main benefits of using Winner Medical products is their ability to provide long-lasting wound protection. Their adhesive technology ensures that the dressing stays in place even when the patient is moving or exercising. For example, suppose you are looking for a high-quality medical silicone border dressing product to provide long-lasting protection for your wound. In that case, Winner Medical products should be at the top of your list.
Medical silicone border dressing has good absorption and breathability.
Medical silicone border dressings, placed on the outermost layer of the skin, create a seal between the body and the outside world. Silicone is a highly absorbent material that can be used for various applications, such as wound dressings and ostomy appliances.
The absorbent and breathable nature of medical silicone border dressings makes them ideal for use on wounds with moderate exudate fluids. The material is also relatively tear-resistant and retains its properties to remain in place for a long time. In addition, the medical silicone border dressing is non-irritating and has no unpleasant odor.
Best Materials
Winner Medical chooses its foam dressing suppliers carefully to guarantee consistent and outstanding quality of goods and raw materials at the source. To guarantee that the quality of the products is maintained throughout time, Winner Medical also maintains careful supervision over the qualifications of suppliers. In addition, the wound dressing complies with the necessary regulations and is made of premium foam free of foreign fiber contaminants, pure in color, soft, and durable.
The mission of Winner Medical
The company insists on taking a strong and serious position while providing the best products and services to medical care facilities and academic medical centers. Winner Medical's mission is to "take care of health, care for life, and improve lives." For the most recent product details, go to Winner Medical's website.