Winner Medical has created a brand-new dressing option called the alginate dressing. Alginate wound dressings are a mainstay of emergency medical and wound care. They are easy to apply, provide a protective barrier for wounds, can be used with other treatments such as topical antibiotics and bandages, and are cost-effective. In this article, learn about the benefits of alginate for wounds.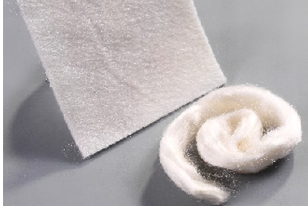 What is an alginate wound dressing?
Alginate wound dressings are adhesives made from alginate fibers derived from seaweed that absorb exudate to convert it into a gel that is beneficial for wound recovery. They are commonly used for cuts and abrasions, ulcers and pressure sores, and other wounds with moderate to heavy exudate and mild bleeding. Winner Medical has many sizes of these dressings to suit different wounds.
Alginate wound dressings are a medical adhesive used to seal wounds. Alginate offers a stable external environment for wound growth and precisely satisfies the external requirements needed for wound growth, which will be highly helpful for wound healing. They are a safe and effective option for treating minor cuts and abrasions. Alginate dressings have several benefits, including the following:
-They are easy to apply and remove.
-They can be used on many types of skin.
-They can absorb large amounts of exudate and provide a moist environment for the wound bed.
-They are of high quality
The features and qualities of alginate
Winner Medical employs an alginate wound contact layer to lessen the pain associated with changing dressings. The one-of-a-kind absorbent qualities of the wound contact layer significantly lessen patient discomfort while lowering the danger of maceration, minimizing skin damage, and offering completely painless and non-invasive protection. As a result, the wound no longer impacts the patient's quality of life.
Sustainable Development and Winner Medical
Winner Medical places great importance on environmentally responsible packaging, produces our products using eco-friendly materials whenever possible, and uses clean energy to lessen environmental pollution. Because we are aware that the effects of the tens of thousands of medical wastes produced every day throughout the world on the environment we live in are irreversible, we make every effort to reduce environmental pollution and advance the objectives of environmental sustainability and "carbon neutrality". Winner Medical takes great pride in its sense of civic duty and its goal.