A silicone foam dressing is a medical dressing that uses a silicone gel to absorb exudates and can be used to dress wounds to provide a better healing environment.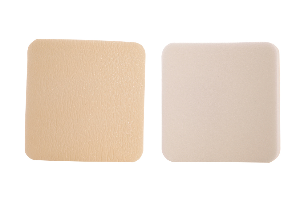 Amazing Qualities
It can be eliminated painlessly by utilizing a method that won't endanger the skin. This is because Winner Medical carefully develops the materials used to manufacture wound care supplies to have low levels of adhesion. This component makes the materials incredibly pliable and shields the skin from damage.
Injury-free and sterile are two guiding principles and prerequisites for wound care solutions. First, injury-free is determined by the patient's experience and wound care products shouldn't make the patient feel worse while being used or removed. All medical procedures start with sterility. When leaving the manufacturer, wound care items should be completely sterilized. To meet clinical sterility requirements, ethylene oxide sterilization is now the most used. In addition to being of great quality, Winner Medical designs its products with the patient's experience in mind. They are the primary choice for wound care in medical facilities since they have undergone stringent sanitation and disinfection before leaving the factory.
Silicone foam dressings may be the right choice for you if you are looking for a wound dressing that is both effective and safe. One of the greatest benefits of using a foam wound dressing is its ability to absorb exudate and provide a moist environment for the wound. This makes it ideal for a variety of wounds.
How do silicone foam dressings work?
Silicone foam dressing technology traps excess fluid and gas within the dressing and prevents it from causing injury. This helps prevent maceration around the wound and by keeping the wound well hydrated. In addition, silicone dressings are often soft and comfortable, making them a popular choice for patients looking to relieve pain and improve wound healing outcomes.
Conclusion
If you are considering using a silicone foam dressing, there are a few things you should be aware of. First and most importantly, silicone foam dressings are a wound care treatment that  keep wounds clean. Second, silicone foam dressings can be used on any body part. Finally, Winner Medical's silicone foam dressings are made of high-quality materials and are safe in most cases. If you have questions about whether a silicone foam dressing is right for you, please do not hesitate to contact Winner Medical for more information.