One of the premium dressings produced by Winner Medical, foam wound dressing, is a standout dressing provider for wound care and is part of the company's product line. This unique dressing has several benefits over more traditional gauze and cotton dressings.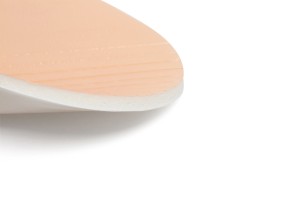 Characteristics of foam wound dressings
Foam wound dressings are made from a type of silicone. When the dressing is applied to the skin, it forms a seal and absorbs exudate to form a gel, reducing the risk of skin maceration. Foam wound dressings come in various sizes and shapes to be tailored to each wound. They are also easy to apply and remove, making them ideal for patients who need a quick treatment solution. They are one of the most common types of wound dressings.
There are instructions on how to apply a dressing for more sophisticated wound care.
Advanced wound care dressing is a great option to keep in mind if a wound needs to be covered. Bandages made of silicone rubber are just one of the several types of dressings for advanced wound care. It is available in a range of sizes, may be cut to fit any size wound, and is available in a range of sizes.
Reduce peri-wound maceration
Peri-wound maceration is one problem that silicone foam dressings can help reduce. Maceration is losing water and dehydrating the skin, leading to skin slippage and a greater chance of scarring. Several factors, including poor wound hygiene and improper dressing care, can cause decay. When applied properly, silicone foam dressings can help protect wounds from water loss.
Conclusion
Overall, silicone foam dressings are an excellent choice for wound care. They contain a SAF nonwoven and a viscose blend, which form a gel that is beneficial for wound recovery. If you are looking for a wound dressing that will help your wound heal easier, then silicone foam dressing may be the right choice for you.
Using dressings designed specifically for advanced wound care is one of the most efficient ways to avoid extreme discomfort. By forming a barrier surrounding the wound, it prevents bacteria and other potentially dangerous substances from entering. Therefore, when Medical is a great firm to contact when you require dressings for more complex wound treatment. For more information, please visit Winner Medical's website.