Silicone foam dressing is an adhesive dressing for wounds. These dressings provide a stable external environment for wounds, and are applied in thin, flexible sheets around open wounds.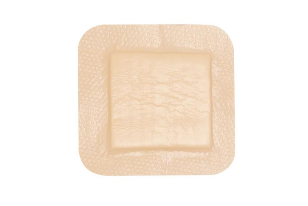 Benefits of using innovative silicone foam dressing
A silicone dressing is a specific kind of advanced wound dressing made of silicone. Using gauze to absorb exudates and other fluids from wounds is one of its frequent uses. This is only one of its numerous uses. It is a popular option for treating wounds since it is gentle on the skin and effective at creating a stable external environment for the wound to heal. One of the reasons it is so well-liked is because of this. Utilizing a wound dressing made for advanced wound care has several advantages, such as those stated below:
1. The likelihood of developing an allergy to it is incredibly minimal, and it does not affect skin irritation. This is because Winner Medical only employs gentle substances on the patient's skin. These items won't be unpleasant because fof Winner Medical's rigorous attention to detail during the design and manufacture phases.
2. It establishes a barrier that prevents the spread of pathogens. Winner Medical creates high-quality silicone foam dressing products that offer patients a consistent environment to heal from their wounds since the company knows the importance of wound isolation in managing wounds.
3. Cutting-edge foreign heavy-duty industrial machinery was used to prepare the silicone foam dressing's raw material, which Winner Medical manufactures. The industry's best equipment conditions are available at Winner Medical. It is not required to use independent plants to process raw materials. Instead, it processes using its equipment, ensuring that high-quality raw materials are employed immediately in product production and preventing raw material quality loss during transportation. Automatic production equipment and integrated production processes are used to produce dressings to guarantee that the product quality is under control.
Conclusion
Winner Medical's silicone foam dressing is an excellent option for providing a stable external environment for wound healing. The dressing forms a barrier against bacteria and other contaminants that can lead to infection while providing a moist wound environment that helps promote healthy tissue growth.