Winner Medical, a leading Chinese supplier of medical disposables, offers a high-quality product line that includes dressings, wound care tapes, surgical consumables, and so on. In addition, they produced advanced silicone foam dressing that international medical professionals have approved.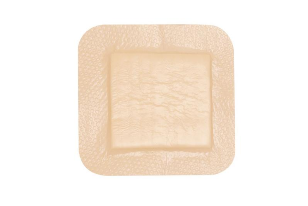 Advanced wound care dressings are intended to help protect delicate skin areas and prevent secondary injury. Additionally, it stops additional moisture from penetrating damaged regions, allowing patients to maintain a sense of comfort despite their current situation. The most high-quality silicone foam dressing is created by Winner Medical, a market leader with more than three decades of industry experience.
Introduction
Silicone foam dressings are a type of external wound therapy made of silicone gel. The gel is injected into the wound under pressure and forms a protective film over the wound. This dressing can be used to cover open wounds or ulcers on the skin. The dressing provides a stable external environment for the healing process.
Silicone foam dressings can be used for various purposes, including superficial wounds; burns; ulcers; surgical sites; and post-surgical wounds. It is often used as a secondary dressing to bandages or ointments.
Types of foam dressings
There are 2 main types of foam dressings: borderless and bordered foam silicone dressings.
Borderless silicone foam dressings are the common type of foam dressing designed to provide a wet environment for wound. Bordered silicone foam dressings surround the wound area and provide additional stability and protection. Silicone foam dressings with a border adhere firmly to the skin yet can be easily removed.
Types of wounds that can receive foam dressings
Many types of wounds can receive foam dressings. There are 2 examples:
- Abrasions. This is the most common type of wound and occurs when the skin is scraped or torn, and a foam dressing can help protect the underlying tissue.
- Burns. Burns can be very painful and may require extensive treatment. Rapidly burned wounds may benefit from a foam dressing because it helps provide a stable external environment.
How to use silicone foam dressings
If you are looking for an external dressing that will provide a stable environment for your wound and help it heal, a silicone foam dressing is a good choice. Here's how to use it.
1. Wash the wound and surrounding area with soap and water.
2. Apply a thin layer of silicone foam to the wound.
3. Cover the foam with a bandage or other covering to protect it from moisture and debris.
Winner Medical's official website contains more details about the silicone foam dressing they create.