For wound care products, their quality deserves the most attention. Winner Medical, a high-end medical disposables manufacturer from China, produces advanced wound dressings of excellent quality. Their innovative production technology and awareness of environmental protection are what make them stand out.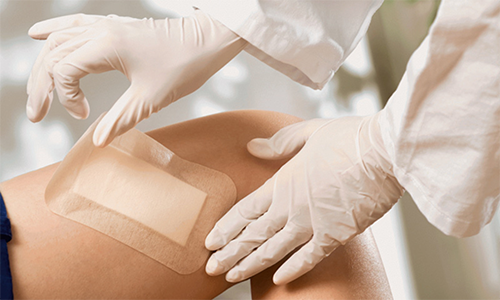 Innovative Frontier
Winner Medical has firmly believed that innovation is the primary motivation for enterprise prosperity and development. Through the dedication of Winner Medical's professional R&D and manufacturing team, Winner Medical has eventually become the first Chinese company in the industry to have a complete medical product line, including surgical disposable medical instruments, wound care products, and so on. When conducting research and development, Winner Medical's R&D team overcame technical difficulties and incorporated new technologies to creatively solve the problem of debris in wound care products, thus ensuring that Winner Medical's products are of high quality and guaranteeing the health of patients.
Certified Manufacturer of Premium Wound Dressing Product
The raw material processing of medical disposables uses imported large industrial-grade equipment. These machines have the highest performance and multiple redundancy systems that allow for high-quality production over a long period. Winner Medical has the advanced equipment conditions in the industry and does not need to rely on third-party factories to process raw materials, but uses its equipment for processing to ensure that high-quality raw materials are used directly in the production of products, avoiding damage to the quality of raw materials during transportation; the production process of wound packing gauze is automated by the equipment, and the integrated The production process of wound packing gauze is automated, and the integrated production process ensures the quality of products can be controlled. In addition, Winner Medical's products have obtained the CE certification of the European Union, the FDA certification of the United States, and the certification of the Ministry of Health and Welfare of Japan. It is a great compliment to Winner Medical products that they have been certified by health authorities all over the world.
The Brand that Strives to Improve Quality
Winner Medical built its success from the ground up to become the number one in the industry today, based on a deep grasp of the technology of the medical industry and respect for technology, medicine, and life. From the beginning of producing only one product to the most comprehensive product line in the industry today, Winner Medical has always put product quality first in its enterprise culture to create a product line that is widely recognized in the medical industry and has stable quality control to fulfill the needs of medical care.