Disposable surgical supplies are becoming more and more popular in the medical sector. Winner Medical is one Chinese business that has promoted this concept wholeheartedly. The Winner Medical product is unquestionably the ideal option for use in surgery and medical services. They are a professional high-quality surgery pack manufacturer.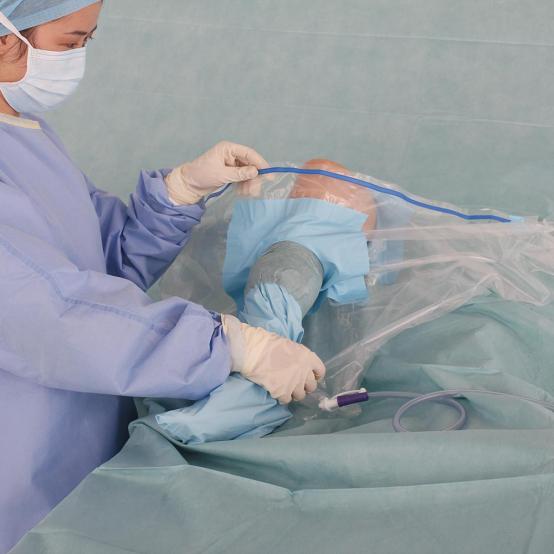 Winner Medical produces high-quality surgical disposables like surgery packs and surgery gowns in China. Winner Medicals, a well-known Chinese maker of disposable medical items, has partnered with expert medical organizations to expand the use of their high-quality medical products, including surgical packs and advanced wound care.
Manufacturer of Professional Medical Disposables
Winner Medical is a reputable company that manufactures high-quality surgical supplies, including surgical packs and other medical equipment. Winner Medical has been in the industry for more than 20 years and is renowned for both its top-notch goods and top-notch customer support.
Global Certification: A Reputable Brand with Outstanding Technology
Modern manufacturing techniques are employed to create Winner Medical's goods, which include a range of disposable surgical supplies like gloves, masks, sutures, and more.
Winner Medical can make the most of its unique technology to create better and more cutting-edge disposable medical goods for healthcare facilities, continuing to advance gradually in the direction of wellness, ecological sustainability, and medical advancement.
Winner Medical Carefully Controls the Quality
Manufacturer of quality-controlled surgical disposables, Winner Medical is recognized internationally. The goods, which have more than 20 years of expertise and are proudly made in China, meet or surpass the strictest international certification agencies' requirements for safety and quality.
Winner Medical, which has many ISO certifications, was the first business in the disposable medical goods sector to offer a full product range. According to industry standards in the EU, US, and Japan, Winner Medical's disposable medical goods have swiftly risen to the top of the market.
Winner Medical aspires to pay greater attention to its reputation and keep developing the Winner Medical brand because of its dominant position in China and the rest of the globe. Winner Medical has garnered various accolades, awards, and recognitions on local, national, and worldwide levels. The main driver behind these honors, awards, and recognition is the excellent quality of disposable surgical supplies, as well as all-inclusive surgical disposable solutions, wound care solutions, and others.
Seek detailed information about the surgery pack and other reliable surgical disposables made by Winner Medical at their official website!