People seem to know very little about surgical consumables. But now that medicine is gradually popularized, people need to understand and be familiar with some important surgical consumables often used in the surgical environment.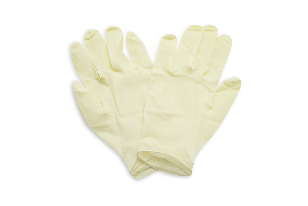 Why do people need surgical supplies?
Surgical consumables are needed during surgery because they help to perform the procedure correctly and safely. Without them, completing the procedure can be difficult, even dangerous.
Some of the most important surgical consumables are made at Winner Medical.
Surgical gloves, gowns, masks, and face shields are most commonly used. Each item helps protect surgeons and patients from harmful bacteria and other contaminants. Plus, they help keep the operating room clean and organized.
Other surgical consumables include medical supplies such as syringes, needles, and scalpel blades. These items are used to treat patients during surgery. They also help prevent contamination and disease during surgery.
Finally, surgical consumables support the overall efficiency of surgery by keeping instruments clean and functioning properly.
What is a sterile product?
A sterile product is any medical device or material not intended to come into contact with the human body and be used in a medical procedure. Sterile products are often required for surgical procedures, such as when a surgeon needs to use a scalpel, needle, or other instruments that may come into contact with a patient's skin. Sterile products also play an important role in ensuring the quality of patient care in hospitals.
How are sterile products used in surgery?
Many products can be used during surgery, but it is important to choose the right one. Sterile products help  improve patient safety. Here are some tips on how to use them properly:
1. Ensure that all surgical instruments are properly sterilized before each use. This includes tools, needles, and other items that may come into contact with the patient.
2. Always use sterile products according to the manufacturer's instructions. Some require specific steps, such as soaking the item in a solution of hydrogen peroxide and water for a few minutes.
3. Discard any unused sterile product after each use. This includes items you use during the procedure and any waste. It is important to prevent cross-contamination that could lead to infection.