Clinical angiography treatments performed in hospitals and other medical facilities typically make use of a disposable
angio pack
. Winner Medical produces an angio pack that includes a comprehensive selection of accessories that are not only suitable for the treatment but are also of an exceptionally high standard.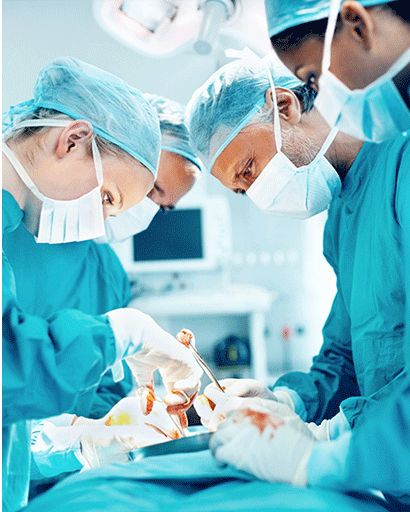 The Finest Example of Design
The high-quality procedure sheets included in the disposable angio pack are predominantly fabricated from high-performance nonwoven fabrics. The disposable angio pack was developed for use in interventional therapies as well as diagnostic angiography. Winner Medical has constructed matching apertures in the surgical towel and enhanced the material strength surrounding the open region to provide good water absorption. These openings and reinforcements vary depending on the location of the introduction site.
At the same time, Winner Medical manufactures angio packs that include instrument protectors, basins, bowls, measuring cups, and other pieces of apparatus that are meant to cater to the preferences of a large number of doctors. In addition, certain accessories can be obtained as required.
Importance of the Application The Angio Pack from Winner Medical
One of the quantitative criteria that must be met to diagnose vascular disease is the successful completion of an angiogram, which is a diagnostic test. It demonstrates quite clearly whether or not the vascular disease is present. Angiograms are just one of the many tests that must be performed before major surgery.
Angiography, on the other hand, necessitates the selection of a suitable angio pack by the requirements of the clinical situation. Winner Medical's angio packs are known for their superior designs, which help the company garner licenses from clients located in a variety of countries.
Premium Manufacturer
Winner Medical always puts product quality first in its corporate culture and creates a product line that is widely recognized in the medical industry and has stable quality control to meet the needs of surgical medical care.
Winner Medical has a group of professional R&D teams that combine theory and practice. Relying on years of painstaking research on the production process and product characteristics of medical disposables, Winner Medical has made innovations and breakthroughs again and again.
Visit the official website of Winner Medical for in-depth information regarding the high-quality angio pack that they offer. As Winner Medical's medical disposables have been sold to more than 110 countries around the world, their products must be able to improve medical efficiency.