A blog article talks about the benefits of using a Film Wound Dressing. There are many benefits that include reduced infection, faster healing, and less pain.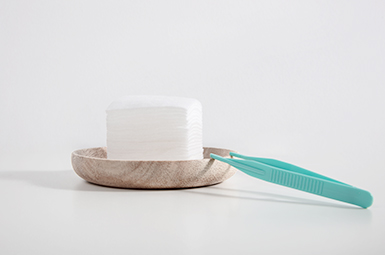 What is a film wound dressing?
Film wound dressing refers to a type of dressing made from a film of adhesive and fabric which is applied to the wound to help it heal more quickly. Film wound dressings are usually easy to apply and remove. and are often used in cases where the wound is not too large or complicated.
How to apply a film wound dressing
If you are in need of a film wound dressing, keep these tips in mind:
-Apply the dressing as soon as possible after the injury.
-Cover the wound with the dressing as much as possible.
-Do not rewrap the dressing or change it frequently.
-Leave the dressing on for at least four hours, but preferably overnight.
The Benefits of Applying a Film Wound Dressing
Speedier healing is one of the key benefits of using a film wound dressing. A film wound dressing is a type of adhesive bandage that adheres to the surface of the skin and provides a temporary seal to reduce the flow of blood and provide better protection.
When applied correctly, film wound dressings can help speed up the healing process by helping to reduce the amount of swelling and redness, as well as keeping bacteria from spreading. Additionally, film wound dressings are often less traumatic for patients than traditional adhesive bandages, which can minimize pain and discomfort.
There are many different types of film wound dressings available on the market, so it is important to choose one that is specifically designed for your specific needs. It is important to select a film wound dressing that is safe for use on sensitive skin and does not contain any harmful ingredients.
Conclusion
film wound dressings can be used to control bleeding, prevent infection, and alleviate pain. One of the most important things you can do when it comes to wound dressing is to choose the right one for your specific needs. . After reading this article, hopefully, you will have a better idea as to which film wound dressing is best for you and how to use it correctly in order to achieve faster healing.