Acute wounds are those that form suddenly and heal rapidly. Its pathological development is by the classical wound healing process. In medicine, a wound that takes only 2 weeks from formation to healing is acute. Winner Medical offers high-quality advanced wound dressing such as cotton gauze dressings and cotton hydroentangled nonwoven for acute wound healing. Cotton hydroentangled nonwovens are ideal dressings for acute wound treatment because they are high-quality, have a high volume of fluid absorption, and absorb fluid quickly.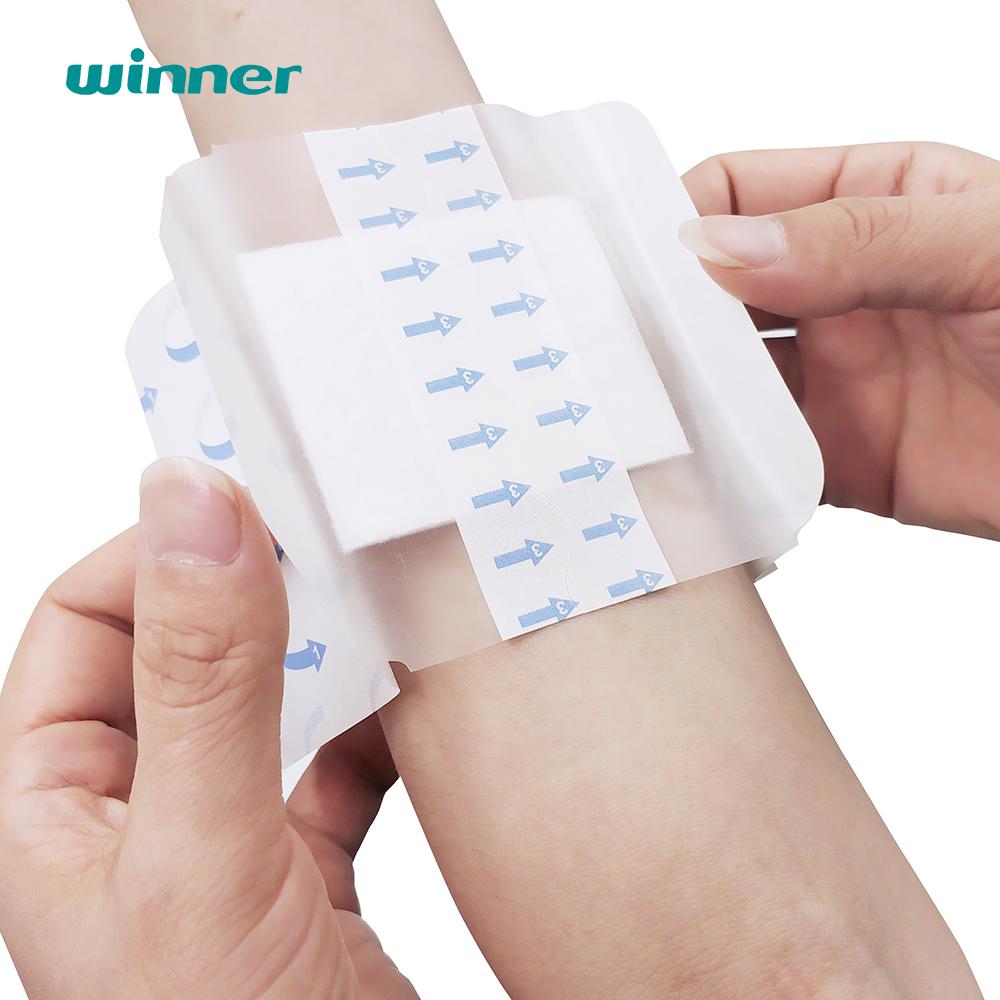 High-Quality Wound Dressing
For wound dressings, absorbency and breathability are two very important criteria, and Winner Medical produces highly absorbent and breathable wound dressings. This is due to Winner Medical's high-quality selection of materials and advanced manufacturing process, which makes the wound dressing material and performance perfectly meet the requirements of hospital surgery and emergency room emergency wound treatment.  
Sustainable Environment with Winner Medical
Winner Medical attaches great importance to environmentally friendly packaging and uses environmentally friendly materials wherever possible to manufacture our products, and uses clean energy in the production process to avoid additional pollution to the environment. We are aware that tens of thousands of medical wastes around the world every day have indelible consequences on the environment we live in, and we do our best to help reduce environmental pollution and contribute to the goal of environmental sustainability and carbon neutrality in our production process. This is the sense of social responsibility and mission that Winner Medical is proud of.
Voice from Winner Medical
Winner Medical, with "Love Life, Love Health" as its brand proposition, is dedicated to the medical products business and strives to produce every product with the best details, develop the brand with technical innovation and product quality, and provide the world's leading medical products solutions for hospitals and surgical rooms.
Winner Medical has always believed that the key to producing high-quality products lies in two words: focus and innovation, Winner Medical has been working on medical disposables for decades, and strives to improve the quality and stability of product quality and quality control. To improve the quality and stability of product quality and quality control, Winner Medical has been working hard to improve the process, and enhance the quality and technology of the products, thus contributing to the medical industry. Innovation has led the way in the development of Winner Medical, and also pointed out the direction for Winner Medical to go forward, which is never stopping innovation.