The compliance of surgical consumables with international hygiene standards is an important factor in measuring their quality. For surgical consumables, the requirements for sterility as well as the requirements for debris need to be extremely strict to ensure surgical safety. Whether it is surgical gowns or surgical consumables such as swabs, they need to put quality into consideration first. Winner Medical has been in the industry for more than 30 years, providing high-quality surgical supplies to medical facilities around the world. They use high-quality cotton as the raw material for their products, and with their advanced manufacturing techniques, their products not only have high quality but also meet international standards.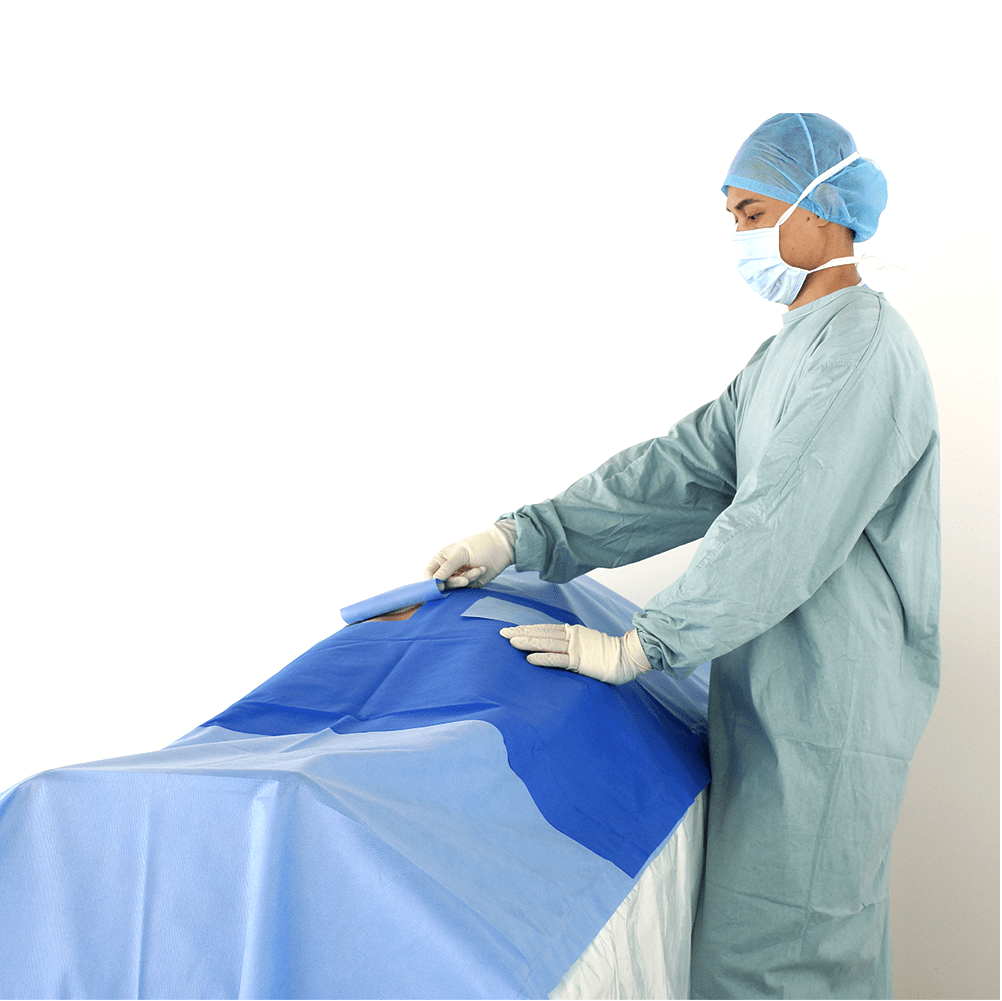 What is the range of surgical supplies and their features?
Winner Medical has a comprehensive product line that includes many surgical consumables needed by the surgeon and patient during surgery, such as surgical gowns, isolation gowns, scrub suits, and patient suits. surgical components are also available, such as a PC OR towel, hand towel, and so on. From pre-surgical preparation to the instruments needed during surgery, Winner Medical offers high-quality consumables.
Disposable, sterile, and comfortable: Most disposable surgical gown materials are non-woven. They are manufactured with a sterile process and can be worn directly by the physician without additional sterilization efforts. Disposable surgical gowns should only be used once to ensure health and hygiene. After all, hygiene is extremely important for this type of garment. It effectively prevents bacterial infections on the operating table and keeps the surrounding environment clean. Many doctors need to spend a lot of time performing surgery, so disposable surgical gowns are worn for a long time. Therefore, we need to make sure that disposable surgical gowns are comfortable and breathable. Medical staff are under constant strain when performing surgery, so it is important to make sure they are comfortable and effective in their clothes, and disposable gowns can prevent tears or unnecessary wear and tear.
Anti-static and shielding effect: In winter, Winner Medical's surgical consumables are very resistant to static electricity. This is extremely important for procedures that require exposure to flammable gases as well as flammable liquids. Static electricity can easily cause a fire, and Winner Medical's surgical consumables solve this problem. In addition, disposable sterile surgical consumables are resistant to chemicals and bacteria.
Conclusion
Winner Medical produces high-quality surgical consumables that can contribute to the standardization of surgical procedures. Winner Medical has the high-end production skills and design that make its products popular with customers around the world. Check their products out on the official site of Winner Medical.