Silicone wound dressings are synthetic dressings made from silicone polymers. Silicone wound dressings are often used as an alternative to more traditional bandages; they retain moisture and feel soft on the skin. This blog post describes the benefits of using silicone wound dressings.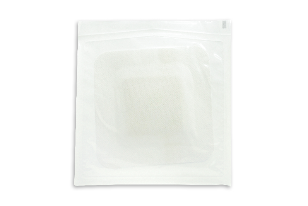 Benefits of Silicone Wound Dressings
Winner Medical's film wound dressing is semi-permeable. This characteristic allows the dressing to be permeable to oxygen and water vapor while creating a wet environment that promotes granulation. The skin surrounding the area and the tissue growing inside the wound will benefit from this.
There is less chance of harming the tissue that is mending because the dressing does not stick to the wound. Additionally, the film backing prevents the dressing from tearing readily and offers a unidirectional but reasonably closed exterior environment for the wound.
Application of silicone wound dressings
Silicone Wound Dressing is a moist, sterile dressing that can be applied over a wound to keep it moist and healthy. The best time to use Silicone Wound Dressing is immediately after the injury. If the wound is bleeding, apply pressure to stop the bleeding before applying the dressing. To avoid contamination of the wound by bacteria or other infection-causing organisms, always disinfect your hands each time the dressing is applied.
Burns: Burns can be very painful and cause skin damage. In the case of severe burns, silicone dressings may help protect the underlying tissue from further damage.
Pressure ulcers are areas of the skin where the skin layer is so damaged that blood cannot flow properly under the surface. This can cause severe pain and swelling, making daily activities very difficult.
Arteriovenous ulcers: Arteriovenous ulcers are often the result of prolonged immobility or poor circulation in limbs such as the hands and feet. They are particularly likely to develop in people who have diabetes or take corticosteroids.
Skin-friendly, soft, and breathable experience.
Winner Medical's film wound dressing is a high-performance wound dressing that is waterproof and breathable. In everyday life, wounds are inevitably exposed to several ids, including water. Winner Medical's film wound dressing guarantees that the wound won't get contaminated by fluids and will have some breathability, which benefits the wound's healing process.