An adhesive foam dressing is the way to go if you want to ensure a more effective healing environment for your wound. It is particularly effective on moderately to heavily exuding wounds and sticks tightly enough to maintain pressure on the wound bed. The film wound dressing that Winner Medical makes is of the finest caliber because they are experts in the field of medical dressings. Learn more about adhesive foam dressings in this blog post.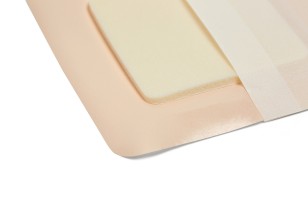 These adhesive foam dressings are soft but offer significantly more absorbency and breathability than gauze dressings, in contrast to conventional cotton gauze dressings. Maintaining the right amount of moisture and airflow is crucial for wound development. The sticky foam dressings from Winner Medical have these benefits for treating wounds and contain premium materials that won't irritate nearby skin. In contrast to the conventional approach of dressing plus tape fixation, Winner Medical's adhesive foam dressings include a low-tack, hypoallergenic adhesive that offers the convenience of fixation while ensuring safe use that is kind to the skin and the wound.
How to use the dressing
Clean and dry the affected area. Apply enough foam dressing to cover the entire affected area. Ensure that the foam adhesive dressing is evenly applied to the skin. Ensure that the foam adhesive dressing is tightly applied to the skin. Be careful not to wrap too tightly, as this may put excessive pressure on the wound.
Foam dressings are usually made of polyurethane and are filled with small particles that absorb moisture and release heat. When applied to the wound, these particles form a protective seal that prevents bacteria from entering the wound and causing infection.
Skin maceration is a common complication of wound care. It can occur when fluid accumulates beneath the skin, leading to tissue damage and dehydration. Adhesive foam dressings can help reduce the risk of skin maceration by trapping excess fluids and minimizing friction against the skin. They are also easy to remove and provide a comfortable environment for healing.
Conclusion
If you are looking for an adhesive foam dressing with a silicone rim for extra protection, then you should consider using silicone dressings from Winner Medical. These dressings are made with a special adhesive that forms a silicone rim around the wound, providing additional protection against infection and irritation. In addition, they are easy to apply and remove, so you can get the best wound care possible.