Wounds are an inevitable part of life, so it is important to choose the right dressing for wound care is important. Winner Medical makes silicone foam dressings with borders to help provide a moist and comfortable environment favorable for wounds. Continue reading this article to learn more about this dressing.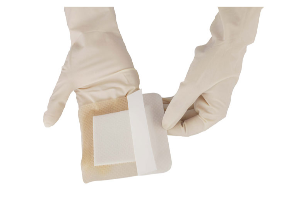 Extraordinary Qualities
- Silicone foam dressing with a border is a perfect fit for wounds. The silicone layer with even pores creates gentle adhesion, while the secure fixation keeps the dressing in place.
- A bordered silicone foam dressing adheres to the skin around the wound but not to the actual wound. This lessens the possibility that the dressing will hurt or harm the wound. The border was specifically designed to enhance the dressing's functionality. This foam dressing is also easy to remove without leaving any residue.
- The top layer is made expressly to be waterproof. Winner Medical sells bordered silicone foam dressings that are high caliber and suitable for treating wounds. The wound dressings made by Winner Medical are advanced technologically. We try to pay greater attention to our reputation and continue to build our brand.
Benefits of silicone foam dressings with borders
If you have experienced the frustration of using a traditional bandage on a wound, you will appreciate silicone foam dressings with a border. This soft and flexible material conforms perfectly to the skin surface and provides excellent protection against moisture and bacteria. In addition, because silicone foam dressing with a border is made of medical-grade silicone, it is non-toxic and safe to use on the body.
Overall, silicone foam dressings are an effective way to treat wounds and are ideal for those who have difficulty adhering to traditional dressings. They are easy to apply and remove, making them a good choice for patients who want maximum flexibility while their wounds heal.
Conclusion
If you have ever needed to dress a wound, then you know how difficult it can be to find a dressing that is both protective and comfortable. Traditional dressings are often too bulky or restrictive, leading to infections and complications. Fortunately, silicone foam dressings with borders offer the perfect solution - they have better absorbency. So if you're looking for a safe, effective way to care for your wounds, consider investing in silicone foam dressings with borders from Winner Medical.