When it comes to medical procedures, sterility is a critical factor. Winner Medical is an established manufacturer of high-quality surgical drapes to ensure safety and protection during operations. In this article, we will explore the technology and processes used by Winner Medical to manufacture its surgical drapes and the benefits they offer.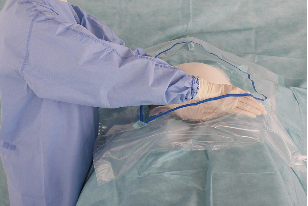 The following qualities distinguish the surgical drapes offered by Winner Medical:
1) High strength and durability - The surgical drapes offered by Winner Medical are made from high-quality materials that ensure their strength and durability. This means they can withstand the rigors of even the most complex surgeries without tearing.
2) Good fluid repellency - The surgical drapes offered by Winner Medical have good fluid repellency, meaning that they will resist soaking up any liquids that come into contact with them. This helps to keep the operating area clean and free of potential contaminants.
3) Hypoallergenic properties - The surgical drapes offered by Winner Medical are hypoallergenic, meaning that they will not cause any allergic reactions in patients who are sensitive to such things. This is a critical quality for any medical product, as it ensures patient safety and comfort.
Advanced Manufacturing
Today's manufacturing sector is more advanced than ever before. New technologies and processes have made it possible to produce unprecedented quality and precision medical products. At Winner Medical, we are proud to be at the forefront of this exciting new manufacturing era.
As a leading manufacturer of surgical drapes, we are constantly innovating to provide our customers with the best possible products. Our state-of-the-art facilities and experienced team allow us to create drapes that meet the highest quality and safety standards.
We understand that in today's competitive market, businesses need to offer products that are second to none to succeed. That's why we continue to invest in new technologies and processes to offer our customers the best surgical drapes on the market.
If you are looking for a quality manufacturer of surgical drapes, look no further than Winner Medical. We are dedicated to providing our customers with the highest quality products, backed by our commitment to excellence in everything we do. Contact us today to learn more about what we can do for you.