When it comes to providing optimal patient safety, sterility is key. In medical and surgical settings, sterile drapes are essential for preventing the spread of infection. But how do you know which drape sheet provides the highest quality standards? In this blog post, we'll explore the benefits of Winner Medical's sterile drape sheet - from its superior quality to its professional design.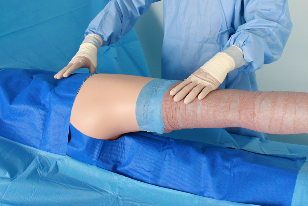 The benefits of sterile drape sheets
The sterile drape sheets offered by Winner Medical come with several benefits, including:
1. They are made of high-quality materials designed to withstand repeated use.
2. The drape sheets are available in various sizes to fit any surgery.
3. The drape sheets can be easily removed and replaced as needed.
Professional design
When choosing the right sterile drape sheet for your medical practice, you can't go wrong with a product from Winner Medical. Our sterile drape sheets are made from high-quality materials designed for professional use. Our sterile drape sheets are available in a variety of sizes and styles so that you can find the perfect one for your needs.
Quality control system
Winner Medical is aware of how vitally important quality and consistency are in manufacturing sterile drape sheets. We have implemented a strict quality control system to ensure that our products meet or exceed international standards. Every batch of sterile drape sheets is thoroughly tested for sterility, strength, and absorbency before it leaves our factory. We are proud to offer a satisfaction guarantee on all of our products. Our high-quality sterile drape sheets will meet your needs and exceed your expectations.
Trustworthy and durable
As a medical professional, you know that having sterile drape sheets is essential for protecting your patients. That's why you can trust Winner Medical to provide high-quality, sterile drape sheets that are dependable and effective.
Winner Medical is a leading manufacturer of medical supplies, and its sterile drape sheets are made from high quality materials. They're perfect for use in any medical setting and are reliable and trustworthy.
You can count on Winner Medical's sterile drape sheets to protect your patients. They're durable and dependable, and they'll help you provide the best possible care for your patients. Visit the official website of Winner Medical for more details.