The article will provide a quick overview of Winner Medical's full array of wound care products such as
transparent wound dressing
, including a description of the products, their advantages in medical care, and the certifications they have acquired from foreign standards and jurisdictions.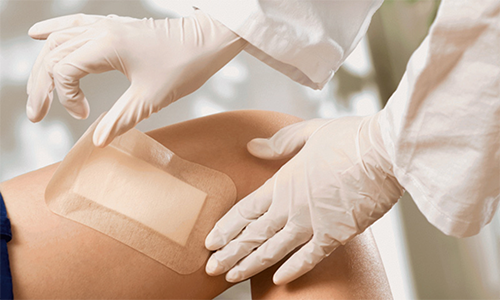 Superior Quality Production
The extensive collection of wound care products from Winner Medical is made to satisfy the needs of surgeons for wound treatment. High-end dressings are among the supplies in the series, which are all of excellent quality and made by stringent international standards.
The Winner Medical line of wound care products is created with patient comfort and safety as the top priorities. The products are the top choice for hospital wound management since they are dependable, sanitary, safe, and correctly packaged.
Most significantly, Winner Medical goods are produced using premium raw materials and cutting-edge production techniques, yielding a very high-quality final product. Because Winner Medical's factories are run efficiently and to a high standard, its products are better regulated, more stable, and more dependable than others. Stability is important for healthcare services.
Brand Internationally Recognized
The products of Winner Medical have been extensively approved by organizations all over the world, including Ministry of Health and Welfare accreditation in Japan, FDA certification in the United States, and CE certification in the European Union. 21 primary and subordinate owned and controlled subsidiaries make up Winner Medical. The business offers a full range of goods and is renowned for the excellence of its goods.
Winner Medical tries to concentrate more on product improvement and quality control since Winner Medical is a leader in China and the rest of the world. Winner Medical also keeps building on its strong reputation.
Winner Medical has garnered numerous accolades, awards, and recognitions on local, national, and worldwide levels.
The superior wound care, medical supply, and other services that Winner Medical works relentlessly to give are the main drivers behind all of these distinctions, awards, and recognitions.
Winner Medical's voice
With respect for the medical industry and a commitment to perfection, Winner Medical employs the tagline "love life, love health" as the foundation of its brand.
Winner Medical will be able to deliver the best medical supplies and comprehensive solutions for operating rooms and hospitals around the world, helping to improve human health care.