There is no doubt that innovation is a source of vitality for most companies. Innovation adds energy to a company. And innovation needs to be connected to its work and the future. Winner Medical is a perfect example of an enterprise that combines innovation with high-quality development, while at the same time focusing on environmental sustainability, writing the road to high-quality and sustainable development. They produce advanced wound care dressing with extraordinary high quality, stability, reliability, and environmental friendliness.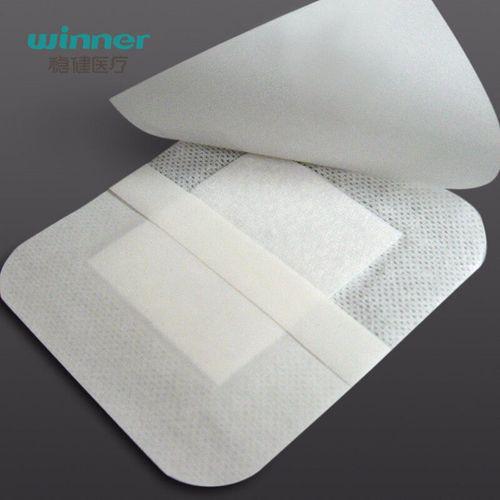 First-Class Raw Material
Winner Medical's wound care dressings are made of high-quality cotton, with pure color, soft texture, long fiber, and no foreign fiber impurities, which meets the relevant requirements of YY0331 and EN14079. Winner Medical carefully selects cotton suppliers to ensure uniform and excellent quality of raw materials at the source, and at the same time, strict control of supplier qualifications to ensure that the quality of the supply is maintained in the long run.
Premium Manufacturing
The material processing of medical disposables adopts advanced imported large industrial-grade equipment. Winner Medical has advanced equipment conditions of the same level in the industry, and does not need to rely on third-party factories in processing raw materials, but uses its equipment for processing to ensure that high-quality raw materials are directly used in the production of products, avoiding damage to the quality of raw materials during transportation. The production process of wound packing gauze adopts automatic production equipment and an integrated production process to ensure controllable product quality.
Strictly-Regulated Sanitary
Winner Medical attaches great importance to the modernization of the clean and sterile processing workshop and has invested heavily in imported equipment to build a first-class automated production workshop that meets international standards. The surgical gauze is manufactured in full accordance with GMP requirements, with a clean and sterile environment and a clean environment of 100,000 levels. The medical products are all sterile to ensure the safety of product use.
Complete Self-Owned Supply Chain
Winner Medical products have a complete and efficient industrial chain, from raw cotton, spinning, weaving, bleaching, and dyeing to deep processing and sterilization of finished products. The whole process almost does not require the participation of third-party factories and is produced by certified production workers within the supply chain of our factory, ensuring the quality of our products.