In today's era of rapid advances in medical technology, surgical treatment has become the countermeasure for many major diseases. Surgical packs are indispensable medical disposables for surgical procedures, and they are more hygienic than traditional reusable surgical materials and meet the aseptic requirements of various procedures. The company we are introducing today is Winner Medical from China. Since 1991, they have been specializing in developing and producing medical supplies, providing medical providers in China and around the world with high-quality medical disposables for surgical and emergency rooms, including the disposable surgical pack that is widely used today.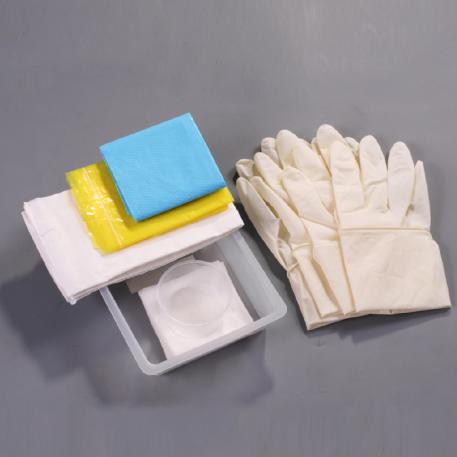 Comprehensive Product Line
For surgical packs, different surgical procedures require different tools, and the tools need to come with different characteristics; Winner Medical's disposable surgical packs are designed to match the clinical needs of different procedures, so for different body parts and different organs, Winner Medical has the appropriate surgical tools, including cover sheets and other special tools.
The surgical packs perfectly meet the current clinical needs of most surgical procedures for sterile disposable surgical supplies, and the product branches include general abdominal surgical packs, gynecological surgical packs, neurosurgical packs, ophthalmic surgical packs, and urological packs.
Superior Design and Production
Winner Medical's products are developed by a professional and experienced R&D team with extensive experience in product design and some with clinical practice. They understand where healthcare products need to meet and strive to improve the quality of Winner Medical products to meet the needs of medical care work.
Winner Medical's R&D team understands how important quality and consistency are to medical products, and they develop them with the suggestions and requirements of clinical healthcare professionals, putting their experience first, patiently, and carefully polishing the product details to perfection.
In terms of manufacturing, Winner Medical's production is also noteworthy. First of all, Winner Medical uses high-quality raw materials for production, most of which come from trustworthy production areas, including our long-time favorite American cotton, which has long fibers and pure color and can be the best choice for our high-quality products.
Secondly, as a leading company of medical disposables in China, Winner Medical has introduced advanced production tools from abroad, purchased high-end enterprise-class production machines, and devoted itself to improving the efficiency of the production process. Winner Medical's production team has automated a large part of the production of the medical disposable, which will be another confidence guarantee for Winner Medical's product quality.