Winner Medical manufactures high-quality medical supplies such as innovative wound dressing supplies like the sophisticated silicone dressing product. In addition, they put a lot of effort into developing environmentally friendly goods and are committed to developing the medical industry's high-quality and sustainable growth.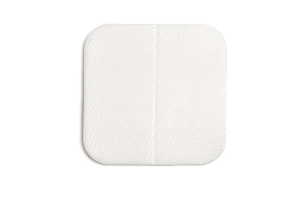 Innovative Wound Care Supplies
Winner Medical has expert research and development teams that combine theory and practice. They are dedicated to developing cutting-edge dressings using cutting-edge, dependable tools, technology, and processes. They have expanded wound care to cover the entire field of infection defense and achieved several advancements and discoveries.
Furthermore, Winner Medical's solutions promote high standards in surgical care while simultaneously having a favorable impact on the environment, guaranteeing the long-term viability of surgery.
What is Silicone Foam Dressing?
Foam silicone dressing is a wound dressing supply made of silicone gel. It is typically used to cover open wounds and can help keep the area clean and dry. Silicone dressing can be applied to the wound or placed over a bandage.
Reduce Maceration
Peri-wound maceration is the process by which water enters and accumulates in a wound due to the excessive fluid absorption by the fibrous tissue surrounding the wound. This can lead to infection, pain, and decreased function. In addition, you can use borderless silicone foam dressings to reduce peri-wound maceration and improve the wound environment. Silicone foam dressings have superb retention, yet they are easy to apply and remove without causing any irritation or discomfort.
A key step in wound care is to keep the wound dry. Exudate can cause maceration and stimulate bacterial growth. Wound dressings designed to control moisture, such as foam silicone dressings, high exudate dressings, or hydrocolloid dressings, are a good choice. In addition, topical antibiotics or antifungals are used regularly when necessary, and these will help aid in wound recovery.
Quality Is Most Important
Wound care products must be made from high-quality imported components by the appropriate industry standards. At the same time, Winner Medical manufactures these goods in its first-rate facility employing premium components. Winner Medical's products are known for their high quality because as automation develops, product quality becomes more homogeneous, stable, and controllable. Therefore, we provide our clients with the best wound care products and services.
Please visit Winner Medical's official website for more details about their products.