Winner Medical, a company headquartered in Shenzhen, has grown synergetically in the medical sector. Winner Medical has developed into a key health leader in the research, development, and production of a broad spectrum of cotton-based medical goods from a single manufacturer of medical supplies. The extension of industrial limits and ongoing Innovation has made this growth possible. Winner Medical offers high-quality disposables, such as high-quality bordered foam dressings. "Take care of health, take care of life, increase life quality" is the company's motto.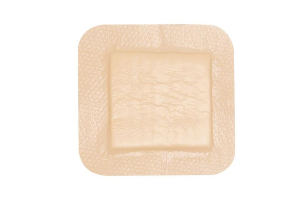 What are the benefits of a bordered foam dressing?
A bordered foam dressing is an adhesive bandage with a thin foam layer on both sides. This prevents excessive pressure from building up in the wound, thus helping to prevent infection transfer. In addition, having a border helps to keep the dressing in place. Edged foam dressings have other benefits, such as reducing swelling and relieving pain.
Healthcare facilities use foam dressings with borders because they are effective in managing a variety of wound conditions. These dressings are made of porous foam that helps absorb exudate and debris while providing a physical barrier to protect the wound. This dressing is typically used for moderately high exudate wounds and can reduce maceration.
Winner Medical's advanced wound dressing has outstanding breathability, which is critical for wounds that need to breathe but are not affected by exposure to pathogens. The Winner Medical wound dressing is essential for air exchange and separation.
Quality Comes First
Winner Medical is focused on developing and marketing cutting-edge medical products with "cotton" as its main component. Cotton is a soft, cozy, and biodegradable natural material.
Additionally, Winner Medical used other premium materials in addition to cotton. For example, Winner Medical provides quality bordered foam dressings for acute wounds, absorbing wound exudate, and disposable applications such as washing and hemostasis. These products aid in establishing a microenvironment that wound healing needs. Additionally, bordered foam dressings are less likely to trigger an allergy or subsequent wound injury when changing the dressings.
Conclusion
A bordered foam dressing is a wound dressing that helps to protect the wound and reduce inflammation. It is designed to protect the wound area and keep it moist and sterile. Winner Medical is cautious in its selection of premium foam, ensuring that its products are of the finest standard right from the start. We can confidently say that Winner Medical's products were destined for success.