For healthcare professionals to choose the right
operating gown
 for a particular occasion, Winner Medical will introduce some of the basics and important things to know about these gowns.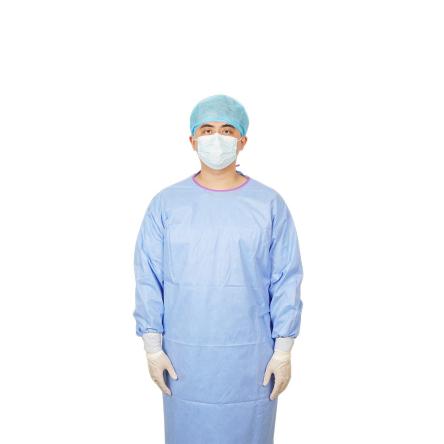 As COVID-19 continues to explode, there is a growing need for protective operating gowns in healthcare facilities. They are an important part of protective equipment. Because the virus is spreading at a more threatening rate. It gives us more ways to find simple alternatives to fight the virus. The isolation garment can protect the patient as well as the healthcare worker himself. It is important to know how to choose the right level of isolation clothing for your protection.
What is an operating gown?
Isolation gowns are designed to help protect frontline medical staff and workers from droplet transmission, liquid penetration, and solids, and to help prevent the spread of microorganisms to immunocompromised individuals.
There are three major types of medical isolation gowns used.
Surgical Gowns
Surgical gowns can be used at any risk level (Levels 1-4). Surgical gowns are personal protective gowns that are worn by healthcare workers during surgery to protect patients and healthcare workers from the transmission of microorganisms, body fluids and particulate matter. All surgical gowns must be labeled as surgical gowns.
Surgical Isolation Gowns
Surgical isolation gowns are used in moderate to high-risk contamination and require a larger sterile area than traditional surgical gowns. All areas of the surgical isolation garment, except for the ligatures, cuffs, and hem, are considered sterile and the garment must meet the highest level of liquid barrier protection. All seams must be protected by the same liquid barrier as the rest of the isolation garment.
Non-surgical gowns
Non-surgical gowns are used to protect the wearer from microbial and body fluid transmission in low or minimal-risk, patient isolation situations. When there is a moderate to high risk of contamination, non-surgical gowns should not be worn during surgical or invasive procedures.
What is a sterile area?
Surgical gowns and other protective clothing are designed and constructed according to the intended conditions of use, location, and level of fluid contact. Sterile areas include areas where there is direct contact with blood, body fluids, and other potentially infectious materials. Areas outside the sterile area may also be inadvertently sprayed or spilled.
Conclusion
Winner Medical offers a wide range of surgical gowns with different types of protection to meet the needs of different regions and types of surgeries. Also, Winner Medical's surgical gowns are factory sterile and sterilized with ethylene oxide to meet the requirements of a sterile surgical area. Visits their official website for more information.