Foam lite dressings with borders are wound care dressings that keep wounds in place. This is important because the wound can become infected and reopen if too much bacteria gets in. Foam lite dressings are important because they provide a protective barrier to the skin.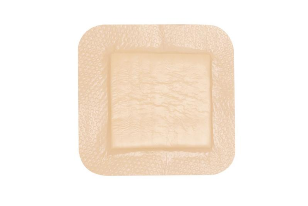 Why Health Professionals Need Foam Lite Dressings
Health professionals need foam dressings for several reasons. Foam dressings are the best choice for covering wounds that have not yet healed. Foam light dressings can also be used to treat pressure sores and other areas of the body with limited skin surface area, such as leg and foot ulcers, finger injuries and blisters, etc. When selecting a foam dressing, it is important to consider what type of wound it will be used for and the condition of the surrounding skin.
There are many reasons why health professionals need foam dressings. Silicone foam borders can protect compromised and fragile skin and partial thickness burns. Foam light dressings are relatively easy to apply and remove, making them ideal for treatment areas that may be difficult to access or for areas that require frequent changes.
Careful design
Winner Medical's silicone foam lite dressing with a border has a slightly elevated edge that works to seal the wound edge. This edge is one of the many aspects that make this wound dressing unique.
Maceration of the skin and mucous membranes in the wound region is substantially less likely to occur due to this design's ability to effectively prevent exudate from leaking into the surrounding skin. Additionally, the sheer quality of the material helps to minimize further harm to the wound or the skin around it and additional patient suffering when the dressing is changed. This helps to keep the patient in a more relaxed state overall.
The silicone foam dressing with a border that Winner Medical creates can manage a bigger volume of exudate than other types of silicone foam dressings can vary due to the unique and exceptionally absorbent material structure that it contains.
First, the absorbent foam pad keeps the wound from becoming clogged with exudate by soaking up the fluid and preventing it from entering the wound. This protects the skin that is directly close to the wound efficiently.
Conclusion
Health professionals need borderline silicone foam dressings from Winner Medical because they are the perfect solution for wound care. They also can absorb exudate, which helps reduce swelling. Finally, silicone foam dressings with borders are easy to apply and remove, making them ideal for use in hospitals and other medical settings.