Wounds can be difficult to treat, especially if they get infected. There is a lot of care that goes into creating them and the first thing you need to do is identify whether the wound will heal on its own or not. While there are many types of dressings that you can use,Alginate Wound Dressing might just be one of the most effective ones out there. In this blog article, you'll find out why these dressings are so great!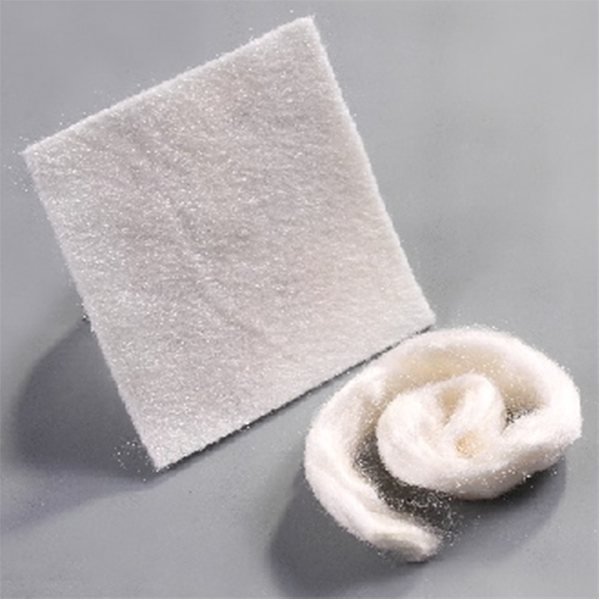 What is alginate wound dressing?
Alginate wound dressing is a type of adhesive bandage that is made from a mixture of alginic acid and water. When applied to a wound, it forms a gel that helps to manage the wound. Alginate wound dressings are often used to treat wounds that are not close to the skin's surface or wounds that have been contaminated with bacteria or other harmful substances.
Advantages of alginate wound dressing
Alginate wound dressing is a type of adhesive bandage that is made from a material that absorbs water and seeps away the liquid, thereby forming a protective seal over the wound. Alginate dressings are often used for minor cuts and graze, as they are gentle on the skin and don't require any additional treatment other than keeping the wound clean.
There are several advantages to using alginate wound dressing over other types of adhesive bandages:
-Alginate dressings are hypoallergenic, meaning they won't cause any irritation or allergic reactions in some people.
-They are easy to apply and remove, making them ideal for patients who have trouble handling adhesive bandages or who need to change them frequently.  Simply wet the dressing and apply it to the wound. Alginate dressings can also be removed easily with soap and water, which is an advantage if you need to change the dressing frequently or if there is an infection present.
-Alginate dressings can help provide better protection by trapping bacteria and other detrimental substances near the wound. Alginate dressings use a water-based solution that is applied to the wound and then quickly hardened. This creates a seal around the wound that prevents fluid from seeping in and helps stop the wound from becoming infected.
-They are also water-resistant, which means they can be worn even when rain is forecast.
Overall, alginate dressings are an effective way to prevent infection and seal wounds so they don't become infected. They are easy to apply and remove, making them perfect for people who want to keep their wounds clean and free from bacteria.
Conclusion
Alginate wound dressing is a popular choice for treating wounds that are not considered to be in imminent danger of becoming infected. As alginates have been shown to be effective at promoting healing, they are often used as the first line of treatment for various types of wounds. If you are considering using alginate wound dressing, it is important to understand the benefits so that you can make an informed decision about whether or not it is the best option for your individual case.