Adhesive wound dressings are a new class of wound dressings that are widely used in clinical practice. These dressings can absorb small to medium amounts of exudate, their airtightness can block microbial invasion, provide a moist environment for wound healing, and at the same time can play a part in wound debridement, helping wound healing and reducing scarring. This is demonstrated by the clinical application of
adhesive wound dressing
 produced by Winner Medical.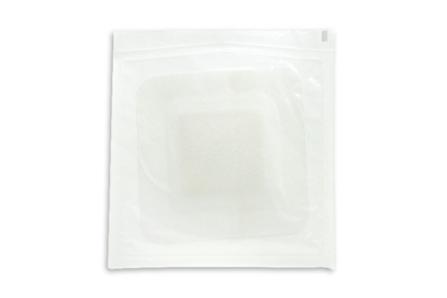 Outstanding Features
Good moisturizing properties, and less scar formation.
Adhesive wound dressing has good moisturizing properties, which can promote epithelial growth during incision healing and facilitate wound healing, instead of incision healing formed by connective tissue proliferation instead of normal tissue under traditional dressing change, which can effectively prevent incision scar formation after surgery, thus satisfying the patient's demand for beauty.
Good clinical results.
Adhesive wound dressing effectively heals superficial skin injuries with good clinical results, effective pain relief, and patient satisfaction, and protects the inner layer of the wound. Depending on the wound condition, the healing time is 1~5 days. Taking adhesive wounds can effectively reduce pigmentation, reduce the formation of scars and improve the quality of life.
Professional value.
Adhesive wound dressing from Winner Medical is a new type of wound dressing developed under the principle of wet healing, which meets the basic requirements of an ideal dressing, i.e., protecting the wound and providing a wound healing agent. Adhesive wound dressings are highly effective in the management of clinical wounds, reducing pain and improving the quality of wound healing. Winner Medical is an expert in the production of adhesive wound dressings, and the quality of their adhesive wound dressings is very high.
About Winner Medical
Winner Medical is the first company to have a complete line of dressings in the disposable medical products market and has received many ISO certifications. Winner Medical has quickly become a leader in disposable medical products according to industry guidelines in the EU, US, Japan, etc. Winner Medical remains steadfast in its pursuit of health, sustainable ecology, and improved medical care, enabling Winner Medical to maximize the use of patented technologies to produce better and more innovative disposable medical products.
"Quality first, product safety first, social responsibility first" is the source of Winner Medical's thinking. This makes their product quality a fundamental guarantee in terms of guiding ideology. Please visit Winner Medical's official website to get more information about their high-quality products for adhesive wound dressing.