Creating high-quality medical disposables and supplies for wound care is the company's area of expertise. Winner Medical also manufactures surgical packs and advanced wound care dressings for professional use in medical care. Winner Medical is renowned for the superior and consistent quality of its products. Examine what makes their products unique and explain why we ought to select them for our health requirements.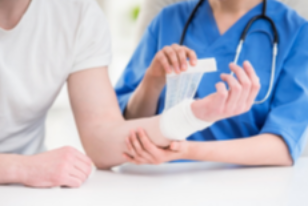 Benefits of Advanced Wound Dressings
There are many benefits to advanced wound care dressings. Some of the most common benefits include.
1. Keeping the wound moist: Advanced wound care dressings keep the wound moist.
2. Improve comfort: Advanced wound care dressings allow for gas exchange and can provide a softer, more comfortable surface for wound healing, thereby improving comfort.
High Quality of Medical Supplies
Medical disposables are products for medical treatments, such as bandages, dressings, and other supplies used in surgery. In addition, they are often cooperating with more expensive medical treatments. In addition, the effectiveness of the medical equipment can affect the surgeon's sight and touch during surgery. In addition, we require high-quality medical equipment, including surgical packs and wound care products.
Medical Supplies of Safety Winner Produce
Winner Medical is a market leader in the provision of surgical disposables and medical supplies, all of which are produced using premium-quality materials. They provide disposable products like gloves, masks, and other protective gear and carry wound care materials like bandages and gauze pads. Winner Medical provides a full product line— from the protective suits to the more specific equipment required in the operating area.
Wound care dressings are an important part of the healing process for many wounds. There are various different types of dressings available and it is important to choose the right dressing for your wound. If you have any questions, please feel free to contact Winner Medical for more information.