Working in a hospital or health care facility, it's important to have the supplies and products we need on hand. Winner Medical has been in the medical world for over twenty years and has mastered its niche in the industry. They produce a safe surgical solution that is also cost-effective and highly safe to use.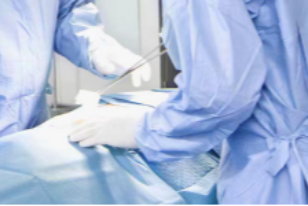 Extraordinary Quality of Surgical Packs
Winner Medical is a company that produces safe surgical packs. This company has made some incredible strides in the field of safety and has set an example for other companies to follow. Their surgical packs are some of the safest on the market, and they make sure that all their materials are of the highest quality.
Highest Safety of Surgical Packs
The winner medical-produced surgical packs are the safest on the market. These packs are made with carefully chosen materials and features that make them safe for use during surgery.
Another feature that makes these surgical packs so safe is the design. Each pack is designed with specific safety features in mind. These features include the thick plastic package that prevents the pack from being opened by accident.
Conclusion
Overall, these Winner Medical surgical packs are some of the safest on the market and are ideal for use during surgery. They offer high levels of safety and reliability, making them a great option for anyone looking for a safe and reliable surgical pack.
Due to Winner Medical's leading position in China and the world, Winner Medical strives to focus more on its reputation and continue to develop the Winner Medical brand. With many local and international honors, awards, and recognitions, Winner Medical continues to receive acclaim from the community and industry. The most substantial reason for all these honors, awards and recognition is the high quality of disposable surgical supplies, as well as comprehensive surgical disposable solutions, wound care solutions, and more.
About Winner Medical
Established in 1991, Winner Medical was the first company to have a complete product line in the disposable medical products market and has also received many ISO certifications. Winner Medical's disposable medical products have quickly become an industry leader according to EU, US, and Japanese industry guidelines.
Winner Medical is still moving steadily in the pursuit of health, sustainable ecology, and improved medical care, allowing Winner Medical to maximize the use of proprietary technology to produce better and more innovative disposable medical products for medical facilities.