As the healthcare industry evolves, there are more considerations in which high-quality medical disposables are used in surgeries. This article provides helpful insight into how Winner Medical, a medical disposables manufacturer, is leading the industry with its products and high manufacturing industrial standard.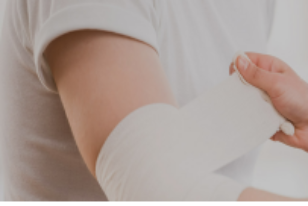 Winner Medical is a leading disposable manufacturer that has been in business for over 30 years. They are a trusted source of quality products and services, and their products are used by hospitals and clinics worldwide. Winner Medical manufactures a variety of disposable products, including surgical gowns and more. Their products are designed to meet the needs of medical professionals and surgeries.
Manufacturer of the High-Quality
Winner Medical manufactures disposable medical products using a patented, automated process. The machines used to produce these products are specifically designed to minimize the risk of unstable quality control. This manufacturing process begins with the selection of high-quality raw materials. The products are made from high-quality plastics and cotton, and composites that are resistant to environmental damage. Additionally, Winner Medical disposables receive many ISO certificates, which are widely accepted all over the world, even in European countries. Once the materials are selected, they are processed by advanced machines of high technology. With outstanding manufacturing techniques, Winner Medical guarantees continuous high-quality medical products.
Professional Choice for Surgical Use
Winner Medical is a leading disposable manufacturer that offers some advantages over traditional surgical items. For one, Winner Medical's products are made to be disposable and biodegradable, which can help reduce the amount of waste that is created. Additionally, many of Winner Medical's products are designed to increase the efficiency of surgery, which is highly emphasized by surgeons. Additionally, Winner Medical has several different products on the market, but one of their best-selling items is their disposables for surgical use. These disposables are made from soft cotton material and can be used for trauma surgery. The material of these pads is high quality with superior softness and plain surface, which makes them an excellent choice for surgical use in which the quality of the disposables is emphasized.
About Winner Medical
Winner Medical is a leading manufacturer of disposable medical products in China, known for the high quality and consistency of its products. Since 1991, Winner Medical has been committed to manufacturing, developing, and manufacturing disposable medical products in its advanced factory for use in the operating rooms of medical institutions.