Winner Medical provides a comprehensive line of medical products, including advanced wound care, surgical solutions, surgical consumables, and advanced wound dressing. The goods of Winner Medical have been widely used by hospitals and clinics all around the world.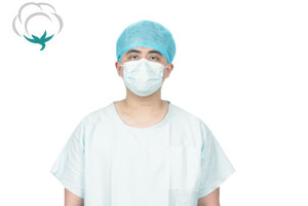 Benefits of surgical gowns
Surgical gowns protect the wearer's skin and clothing from coming into contact with blood and other bodily fluids. They are usually made of lightweight, breathable fabrics, such as cotton. Surgical gowns are an important part of protecting you and your patients. There are many benefits to wearing a surgical gown, including.
1. Surgical gowns protect your skin and clothing from contact with blood and other body fluids.
2. Surgical gowns help keep the operating room clean by preventing the spread of bacteria and other contaminants.
3. Surgical gowns provide a barrier between you and the patient, which helps reduce the risk of cross-contamination.
The goal of Winner Medical
The winner's objective is to give healthcare organizations the greatest products and services, such as surgical packs. Winner Medical is dedicated to offering high-quality products and exceptional customer service. Under the "Purcotton" trademark, Winner Medical makes cotton-based medical dressings, disposable medical items, and consumer products.
Winner Medical is a significant manufacturer of disposable medical items in China, noted for its high quality and product consistency. Winner Medical has been creating and producing disposable medical items for use in operating rooms of healthcare facilities since 1991 in its cutting-edge facility.
Winner Medical was the first business in the market for disposable medical items to offer a comprehensive product line, and it has numerous ISO certifications. According to industry guidelines in the EU, US, and Japan, Winner Medical's disposable medical goods have quickly found their way to the top of the business.
Conclusion
Winner Medical aspires to concentrate more on our reputation and keep building the Winner Medical brand because it is a leader in China and the rest of the world. Thanks to various local and worldwide distinctions, awards, and recognitions, Winner Medical continues to garner appreciation from the community and industry. The most important reason for these honors, awards, and recognition is the high quality of disposable surgical supplies and comprehensive surgical disposable solutions, wound care solutions, and others.