Keeping surgeons safe and equipped with the best medical supplies is paramount for any medical facility. Winner Medical is a leading global medical and surgical manufacturer of medical and surgical supplies that has been producing world-class products for decades. Read on to find out what makes their surgical packs stand out in the marketplace.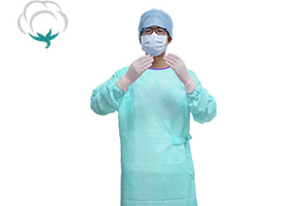 Exceptional quality surgical packs
Winner Medical manufactures safety surgical kits of the highest quality. The company has a rigorous quality control process in place to ensure that all of its products meet the highest standards.
Winner Medical's surgical kits are made from the finest materials designed to provide maximum patient safety. The company's products are used by surgeons worldwide and have earned a reputation for superior quality.
Winner Medical is committed to providing our customers with the highest safety surgical kits. We have a rigorous quality control process in place to ensure that our products meet or exceed international safety standards. Our surgical kits are high-quality materials designed for maximum patient and healthcare professional protection. We offer a variety of safe surgical kits for different procedures and settings, so you're sure to find the right product for you.
About Winner Medical
Winner Medical is a leading manufacturer of safe surgical kits. Our products are made from the highest quality materials and are designed to provide maximum safety and comfort for patients and healthcare professionals. We are committed to providing our customers with the best products and services and strive to ensure that our products meet or exceed their expectations.
Winner Medical, founded in 1991, was the first brand in the disposable medical products market to have a full product line. It also holds numerous ISO certifications. According to EU, US, and Japanese industry standards, Winner Medical's disposable medical goods have quickly taken the lead in the sector.
Winner Medical continues to progress toward bettering human health, a sustainable environment, and medical treatment. This enables Winner Medical to make the most of its proprietary technology to create superior and more cutting-edge disposable medical goods for healthcare institutions.
Conclusion
Winner Medical has proven that reliable and safe surgical kits can be produced. Their commitment to quality control standards, rigorous testing processes, and dedication to customer service are highly regarded in the medical community. With its high-quality surgical kits, Winner Medical provides a safer environment for medical professionals worldwide and helps them provide better patient care.