The operating room is the heart of every hospital, and it needs to be in top condition for the safety of doctors and patients. That's why Winner Medical is committed to providing high-quality surgical disposables and innovative surgical solutions that give healthcare professionals the confidence to do their best work. Learn more about Winner Medical's products and services in this blog post today!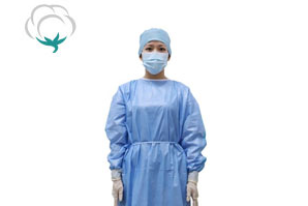 Innovative Surgical Solutions
As a leading provider of disposable medical products and innovative surgical solutions, Winner Medical is committed to helping you improve patient outcomes and reduce costs. Our operating room solutions include a range of disposable medical products such as surgical gowns, drapes, and gloves and new and improved operating room technologies.
Our innovative surgical solutions are designed to help you streamline procedures, increase efficiency and reduce costs. Our comprehensive portfolio of products and services includes everything from surgical drapes and gowns to new operating room technologies. We also offer a wide range of educational resources to help you get the most out of our products and services.
Global Certification
As a leading manufacturer of disposable surgical supplies in China, Winner Medical has always been committed to providing high quality products and services to our customers. To ensure the safety and quality of our products, we have obtained many international certifications, such as CE, ISO13485, FDA, etc.
Our products can be sold in more than 110 countries and regions with these certifications. In addition, our products have been recognized by many well-known organizations and have received many international honors and awards. The company's strong R&D team constantly develops new products to meet market needs.
Professional manufacturer of disposable medical supplies
As a professional manufacturer of disposable medical supplies, Winner Medical has provided high-quality disposable surgical supplies to hospitals and clinics worldwide. Our products are manufactured through a rigorous process that meets international quality standards. We offer a wide range of products, including gauze items, disposable surgical gowns, and wound dressings. Our products are available in different sizes to meet your needs. We also offer custom OEM/ODM services to help you promote your brand. Contact us today to learn more about our products and services.