Wound care is an essential part of nursing practice, and there are a variety of dressing options available to help protect your patients' delicate skin. This blog article will look at Winner Medical's foam wound dressing in more detail. We'll explore the features and benefits of this product, as well as how it can make a difference when it comes to patient care. Read on to learn more about Winner Medical's advanced wound care solution!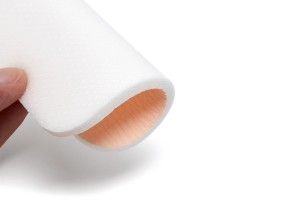 Advanced wound care is a crucial part of comprehensive medical care.
Winner Medical offers a variety of advanced wound care products, such as foam wound dressings. Our products are designed to provide optimum comfort and protection while you heal. When it comes to advanced wound care, Winner Medical is at the forefront of cutting-edge technologies and treatments. Our foam wound dressing is designed to provide optimal healing conditions for chronic wounds, pressure ulcers, and diabetic ulcers.
Winner Medical is committed to enhancing human health.
Winner Medical is committed to enhancing human health by providing innovative, high-quality, affordable medical products and services. We strive to be a leading provider of wound care solutions that improve patient outcomes and help healthcare professionals provide the best possible care. Our foam wound dressings are designed to provide superior absorbency, cushioning, and comfort. Advanced wound care can assist patients with less serious wounds that cause significant pain and sorrow. As part of its commitment to improving human health, Winner Medical has developed a comprehensive, high-quality product line to address the demands of wound care in various situations.
When it comes to wounds, qualified medical specialists advise using advanced wound dressings. Winner Medical's foam wound dressing is made of high-quality Medical and is designed to aid wound care. The dressing is available in a variety of sizes to fit any wound.
Conclusion
Winner Medical's foam wound dressing is a high-quality product. Its unique combination of foam and hydrogel provides an optimal healing environment for any wound. At the same time, its construction ensures even pressure distribution over the entire dressing area. With this innovative dressing, Winner Medical has shown that they are at the cutting edge of wound care technology. Their products are manufactured to high standards and have received certification from many satisfied consumers. The innovative approaches to wound dressings developed by Winner Medical have the potential to advance the field of wound care.