Are you looking for the best dressing material for your wound healing needs? Look no further than Winner Medical's premium foam dressing! This blog article dives deeper into Winner Medical's silicone foam dressings and their outstanding features. Read on to find out more about this amazing product by Winner Medical!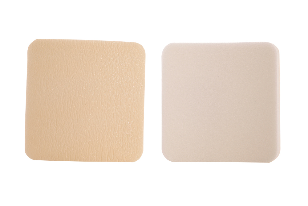 Outstanding Features
-Super absorbent
-Non-stick wound pad
-Waterproof
-Breathable
-Conformable
Winner Medical's Premium Foam Dressing is an outstanding product because it is absorbent, non-stick, waterproof, breathable, and conformable. The super absorbent properties of the dressing helps to keep the wound site dry and free from infection. The non-stick wound pad prevents the dressing from sticking to the wound and causing further damage. The waterproof barrier helps to keep the wound clean and protected from external contaminants. The breathable film allows oxygen and moisture to pass through the dressing while providing a barrier to bacteria and other contaminants. The conformability of the dressing allows it to contour to the shape of the wound site and provide a comfortable fit.
We stick to injury-free and sterile.
For wound care products, injury-free and sterile are two principles and two requirements. At Winner Medical, we adhere to these principles and requirements when manufacturing our premium foam dressings.
Our foam dressings are made of soft, pliable foam that conforms to the shape of the wound and helps protect it from further injury. The dressing is held in place with a gentle adhesive that won't irritate the skin or cause pain when removed.
As a result of years of research and development, Winner Medical has created a new standard for foam dressings. We use only the highest quality materials to make our dressings, subject to a series of quality control tests. The dressing is sterile when applied and provides a barrier against bacteria and other contaminants. We recommend our premium foam dressing if you have a wound that needs dressing.
Conclusion
One of the most effective strategies to avoid discomfort is using dressings designed specifically for advanced wound care. It forms a barrier around the wound, preventing germs and other potentially harmful factors from entering. Winner Medical is a great business to contact if you require more complex wound treatment dressings. For more information, please visit the official Winner Medical website.