We all know how important it is for hospital staff to take proper care of patients, but what about wound care? In this article, we'll look at why wound care dressing is needed in the hospital and the advantages it can offer both staff and patients. Read on to discover how this special type of dressing can help improve patient care.
Why wound care dressings are needed in the hospital
There are a few reasons why wound care dressings are needed in the hospital. One reason is to keep the wound clean and free of infection. This is important because an infection can delay healing and cause serious complications.
Another reason why wound care dressings are needed in the hospital is to protect the wound from further injury. This is especially important for wounds that are slow to heal or have a high risk of re-injury.
Wound care dressings also help to keep the wound moist, which can help healing. A dry wound is more likely to become infected and will take longer to heal.
Finally, wound care dressings can provide pain relief for the patient. This is important because a painful wound can interfere with healing and make it difficult for the patient to move around or sleep.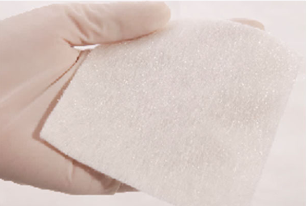 Types of Wound Care Dressings
There are many types of wound care dressings available on the market. The type of dressing you use will depend on the type of wound you have.
If you have a superficial wound, you can use a bandage or an adhesive strip. Bandages come in many different sizes and shapes. You can also buy them in different colors. Adhesive strips are usually clear or flesh-colored.
If you have a more serious wound, you may need to use a gauze pad. Gauze pads come in different sizes. They are usually white or off-white in color.
If your wound is deep, you may need to use a dressing that is soaked in saline solution. Saline dressings help to keep the wound clean and moist. They also help to reduce swelling and pain.
If you have a burn, you may need to use a special type of dressing called an alginate dressing . Alginate dressings are made from seaweed extract. They help to cool the burn and prevent infection.
How to Properly Use a Wound Care Dressing
The proper use of wound care dressings is essential to the healing process. There are many different types of dressings available, and each has its own set of instructions. It is important to follow the instructions for each type of dressing carefully to ensure optimal results.
There are a variety of wound care dressings on the market today, and a typical wound care dressing is an adhesive bandage. Winner Medical's adhesive bandages stick to the skin and hold the area in place. It comes in various sizes and shapes to fit all kinds of wounds.