Why medical consumables become the main product of Winner Medical? This article delves into each one, detailing their importance in the healthcare market.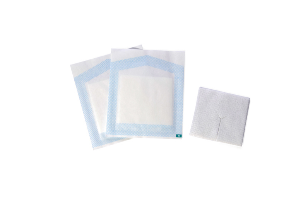 Reason
1. Population growth: The world population is growing rapidly and is expected to continue for decades, meaning the demand for medical consumables will increase.
2. Advances in medical technology: The advancement of science and technology has led to the advancement of medical technology and has also led to the increase of more high-quality and high-level medical products, such as the production and use of disposable medical products.
3. Growing prevalence of chronic diseases: The growing number of chronic diseases means an increased demand for medical supplies that can help treat these diseases.
How do Winner Medical medical consumables affect the medical device industry?
Winner Medical medical consumables have improved the level of the medical device industry and have a huge impact on society. It helps improve the quality of life for millions of people worldwide.
Medical consumable syringes, bandages, and other medical supplies that increase the safety of products used to help patients in hospitals and clinics
What drives medical consumables to become Winner Medical's main product?
Some drivers include:
Growing demand for healthcare services: More and more people are seeking access to quality healthcare, which drives Winner Medical to research the manufacture of medical consumables.
Growing Geriatric Population: The rising geriatric population drives the medical device market. These people are more prone to chronic diseases and require regular medical attention.
A growing trend in personalized medicine involves using technology to customize treatment plans for individual patients.
Medical consumables are critical to the proper functioning of medical equipment and the treatment of patients. Rising healthcare costs, increasing use of technology, and an aging population is all driving the demand for medical consumables in 2022.
Conclusion
Medical consumables are a fast-growing category; when they go wrong, they can be extremely inconvenient to patients and doctors. So if you are interested in this product, you can consult Winner Medical's customer service center.