While many people don't realize this, wearing surgical gowns rather than regular clothes can protect both health workers and patients  by preventing a transfer of infectious from surgeons to the wound or vice versa by direct contact. This article talks about the importance of Wearing Surgical Gowns .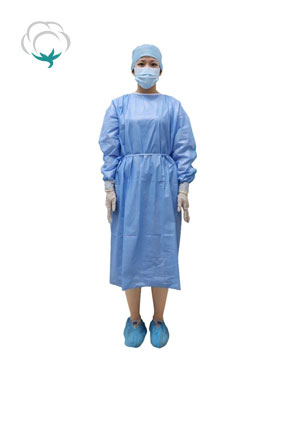 Why should wear surgical gowns?
Wearing surgical gowns has a lot of benefits that you may not be aware of. Here are some reasons why you should wear them: 
1. They prevent a transfer of infectious.
Surgical gowns protect you from preventing a transferof infectious in two ways. First, they protect your skin from contact with other patients' blood and bodily fluids. Second, they keep the area around the wound clean.
2. They're easy to put on and take off.
Putting on a surgical gown is easy because it's designed to fit tightly around your body. Taking it off is also easy because it's made from cloth that doesn't bind or constrict your skin. This makes it easy to move around.
3. They're easily disposed of when not needed anymore. Hospital uniforms are made from durable materials that will protect your skin from cuts and snags.
Surprising Benefits Why Doctors Should Have Surgical Gowns
1. You Will Feel Confident and Comfortable
2. You Will Look Professional and Clean
3. You Will Be Safer and More Precise
Conclusion
In this article, we've explored some of the benefits of having surgical gowns and why you should have them. When doctors are going through surgery, it is important to have the right type of surgical gown. So don't wait – contact Winner Medical and stock up on these essential garments!