What do you need to know about the advantages of a surgical pack? This article is going to tell you everything you need to know about this topic as well as share some guidelines for picking a good  Surgical Pack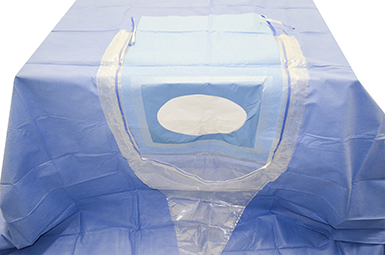 What is a surgical pack?
A surgical pack is a medical device that is designed to increase the efficiency of a surgical procedure. In some cases, it can also help to reduce the amount of time that is required to complete a surgical procedure.
Benefits of a surgical pack
A surgical pack is an essential tool for surgeons. It allows them to quickly and efficiently carry out surgery. Here are three of the benefits of using a surgical pack:
1. Quick and Easy Access to Tools and Supplies: A surgical pack allows surgeons to quickly and easily access tools and supplies needed for surgery. This is especially important when performing complex surgeries.
2. Increased Efficiency: A surgical pack help increase efficiency during surgery by providing quick and easy access to necessary tools and supplies. This helps reduce the time needed to complete the procedure.
3. Safe Handling: A surgical pack is safe to use because it is designed to protect tools and supplies from being damaged or contaminated during surgery. This reduces the risk of adverse events occurring during the surgery.
How to choose the surgical pack?
If you are considering a surgical pack, there are a few things you need to know.
First, there is a lot of variety in the types of surgical packs on the market. Second, the features and benefits of each type of surgical pack vary. Third, it is important to select the right surgical pack for your needs.
By following these tips, you will be able to choose the right surgical pack for your needs. Winner Medical provides a wide range of surgical packs that can meet the needs of any sursery. With long-term experience and considerate customer service, Winner Medical has enjoyed an excellent reputation in the industry. If your hospital wants to buy surgical packs for doctors, Winner Medical will be your best choice! So what are you waiting for? Contact us today!