If you've been wondering what are the most common reasons for Disposable Surgical Gowns and how to dispose of them, this blog article is for you. Here are some of the most common factors that contribute to the use of disposable surgical gowns.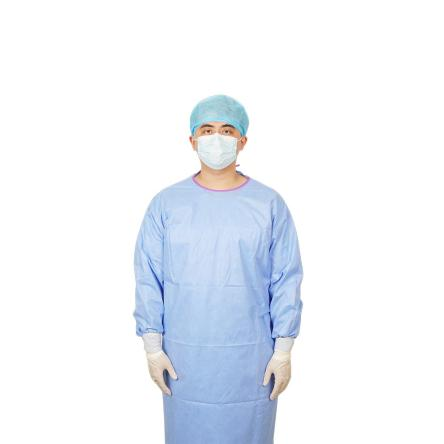 What are disposable surgical gowns?
Disposable surgical gowns are typically a type of hospital gown that can be worn only once. They are made of a disposable material, like cotton or rayon, and are often made to fit closely around the body. Disposable surgical gowns are most often used during surgery and are free from potential contamination. They typically come in a pack of two and should be replaced after one use.
Why do we use them?
Disposable surgical gowns are used in most surgeries for two reasons: to protect the patient and the doctor. They are made of a material that doesn't absorb fluids, which helps protect against infection. And they keep the doctor and patient clean, which is important in preventing cross-contamination. Besides, they are more comfortable than traditional clothing during surgery. Unlike traditional clothing, which can constrict doctors' movements and cause discomfort, disposable surgical gowns are made from light and breathable materials that allow them to move freely during surgery. This enhances their experience and minimizes pain and discomfort. Additionally, they are easier to care for than traditional surgical gowns, as they do not require laundering.
How to choose disposable surgical gowns?
When you are faced with the decision to choose disposable surgical gowns, there are a few things that you need to take into account.
First, you will want to consider the type of surgery that you are undergoing. If you are having a minor procedure such as a simple stitch, then a standard hospital gown will suffice. However, if you are having a more complicated surgery, then it is recommended that you use disposable surgical gowns.
Second, you will want to think about the environment in which your surgery will be performed. In some cases, it may be necessary to wear a disposable surgical gown in a highly contaminated area. For example, if you are having surgery during a time when there is an outbreak of bacteria, then using disposable surgical gowns can help to prevent the infection from spreading.
Finally, disposable surgical gowns can be worth it if they help to prevent infection and ensure that your surgery is conducted in a clean environment.
Conclusion
With the information mentioned above, you can have a deeper understanding of the importance of disposable surgical gowns. If you want to purchase the disposable surgical gown, please feel free to contact Winner Medical.