In today's era when medical technology is maturing and medical systems continue to be strictly regulated, medical disposables have become the first choice for hospitals for reasons of medical hygiene as well as safety, both in surgical procedures and in wound care in the emergency room. And there are countless medical wastes around the world every day, most of them being disposable medical supplies discarded by medical facilities. The accumulation of disposables is geometric in terms of the amount of environmental pollution caused by the daily discarded disposables. Winner Medical, a Chinese company introduced today, produces high-quality medical supplies like advanced wound care products, and they also put a lot of effort into the environmental protection of their products and are committed to the high-quality development and sustainable development of the medical industry.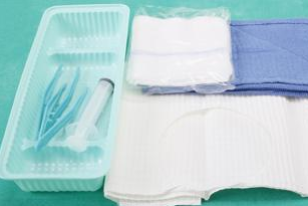 Innovation-Driven Manufacturing
Intractable wounds such as painful dressing changes, secondary trauma, and ulcers caused by the adhesion of cotton gauze to wound tissue are becoming increasingly evident in clinical practice. Therefore, the existence of this challenge has prompted the pursuit of research and development of new high-quality wound care products. For the innovative company Winner Medical, product safety and product quality are at the forefront of Winner Medical's values. Quality over profit, brand over speed, and social value over company value are the core principles of Winner Medical. Our success depends on steadiness and maintaining a healthy attitude toward doing things. We provide the best wound care products and services to our customers and users.
Winner Medical has a group of professional research and development teams that combines theory and practice. They are dedicated to the development of new products, technologies, and techniques. They have expanded wound care to the entire field of infection protection and have made numerous innovations and breakthroughs.
In addition, Winner Medical's products not only promote good quality surgical care but also benefit our environment, which will lead to a promising and sustainable future for surgery.
Quality Counts Most Importantly
Wound care products are made of high-quality imported American cotton, white and soft, with long fibers and no foreign fiber impurities, in line with the relevant requirements of YY0331 and EN14079. At the same time, with high-quality raw materials, Winner Medical manufactures these products in its high-standard factory. With the further development of automation, the quality of the products becomes more and more homogeneous, stable, and controllable, which makes high quality a prominent feature of Winner Medical's products.