Surgical Consumables are items that must be handled and maintained properly at all times in order to keep your operating room clean and safe. This blog article shares tips on how to store and dispose of these items in order to keep your workplace safe.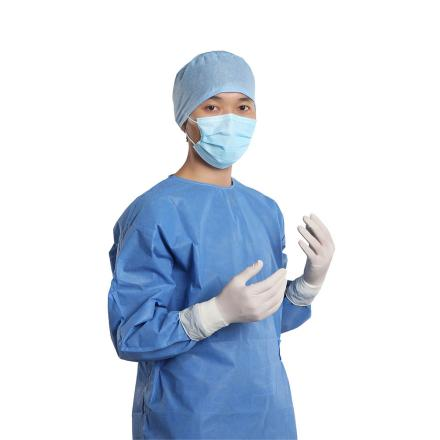 What Are Surgical Consumables?
Surgical consumables are items that are used during surgery to help the doctor or surgeon perform their job. These items can include gloves, gowns, masks, and drapes. There are many surgical consumables, including gauze, bandages, gloves, and masks. These items protect the patient and the surgical team from infection and help control bleeding. Consumables are typically disposable and are intended to be used once and then thrown away. There are many benefits to using surgical consumables, including that they can help provide better protection and the spread of disease.  However, keep in mind that it is critical to replace surgical consumables properly to maintain a sterile environment and avoid infection or other complications.
How to Store Surgical Consumables
When it comes to surgical consumables, there are a few things that you should keep in mind. First and foremost, make sure that the items are stored in a cool and dry place. This will help to prolong their life and prevent them from becoming contaminated. Additionally, make sure that you dispose of them in a responsible way. This means that you should not throw them away with the regular trash, but instead take them to a recycling center or a hazardous waste depot.
How to Dispose of Surgical Consumables
When it comes to surgical consumables, patients and caregivers need to be aware of how to properly store and dispose of these items. Here are some tips:
-Always keep surgical consumables in a safe place where they cannot be reached by children or pets.
-Protect medical equipment from contamination by storing surgical consumables in a clean, dry place.
-Follow the instructions on the product label.
-Dispose of surgical consumables properly. Do not throw them away in the trash randomly; instead, contact your local waste disposal service to have them picked up.
-When disposing of any surgical consumables, be sure to follow the proper protocol for Sharps disposal. This includes placing used needles and other sharp objects in a puncture-proof container before throwing them away.
Conclusion
It is important to know how to store and dispose of them properly in order to maintain a sterile environment and protect both patients and staff. If you need surgical consumables or you need more information about them, please feel free to contact Winner Medical.