Alginate dressings are used for wound care, especially for ulcers and post-operative wounds. Alginate wound dressings are thin, elastic that are porous, and breathable. This means that anyone treated with an alginate dressing will have a higher level of wound comfort.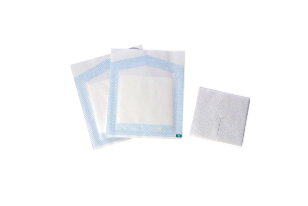 What is an alginate dressing?
Alginate dressing is made of biodegradable, super-absorbent alginate fiber extracted from seaweed, which comes in flat and rope patterns. Alginate dressings are used to treat a variety of wounds and incisions. When applied to the skin, it forms a temporary bandage that allows the skin to heal while protecting it from further damage. In addition, alginate dressings help to protect the wound from moisture loss and environmental influences.
How do alginate dressings function?
The majority of wound dressings function to keep the wound at the proper degree of wetness by either absorbing exudate or allowing it to evaporate. The alginate wound dressing can absorb exudate and turn it into a gel on the dressing's internal surface. This is a result of technological development, which will shape how wound care is provided.
A novel alginate dressing
The alginate wound treatment is kind to the skin and keeps the wound clean. For instance, an alginate wound dressing comprises an inside layer of alginate and an outer layer of biocompatible polymer. The cover layer, made of alginate, may directly and effectively absorb a sizeable amount of the tissue fluid leaking from the wound because it is in direct contact with it.
An alginate dressing can support those areas of the wound, minimize adverse reactions, and lessen patient suffering because alginate is naturally highly hygroscopic, soft, and soothing.
Winner Medical's alginate wound dressing has a distinctive design as well. The square shape of the self-adhesive dressing makes it simpler for the patient to feel comfortable wearing it. The most common dressing size is square, and Winner Medical provides a variety of sizes to meet the demands of wounds in various places.
Conclusion
Medical alginate dressings treat moderately and heavily exuding mildly bleeding wounds, are made of highly absorbent alginate fibers, and can adhere to most surfaces. Winner Medical can provide you with quality wound care solutions, so come and check out their website.