Drapes, also known as Sterile surgical Drapes, are typically used for surgical procedures to keep the patient from coming in contact with any contaminants. Here are some of the reasons why you should use them.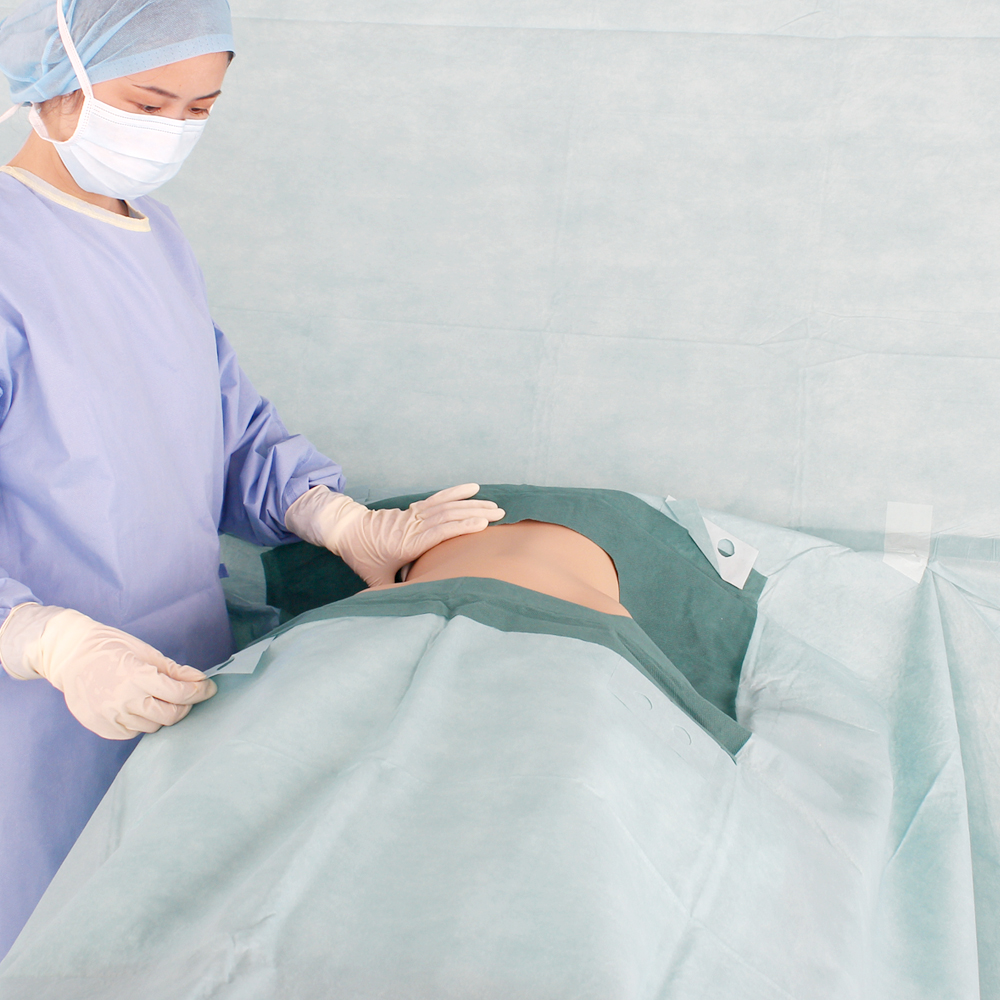 What are Sterile Drapes?
Sterile drapes are a type of medical drape that is designed to maintain sterility. A sterile drape is typically made of material that is free of any potential sources of contamination, such as skin or body fluids. Sterile drapes are often used during surgery or other medical procedures to protect the patient and staff from potential infection.
The Surgical Drape of Winner Medical
As one of the surgical drapes and gown manufacturers, Winner Medical has a product development team with rich clinical application experience. The design of the surgical drape conforms to the operation specification.
The components of the surgical drape pack are reasonably configured and are widely promoted and applied in domestic hospitals in Russia, Malaysia, Singapore, and China. Among them, the radiography hole towel can be fully automated, which is the first fully automated production line of radiography hole towels in China.
Winner, one of the surgical drapes suppliers, its surgical hole towels and surgical hole towel combo products have CE certification and comply with EN 13795 standard, with complete test reports and certification certificates.
Surgical hole towels and surgical hole towel combo packs establish a standardized accessories library, independent production of composite surgical drape material used in surgical hole towels, and an ISO 13485 certified finished product assembly as well as sterilization factory; Customers can make personalized orders according to the minimum order quantity according to their needs, and the production cost is transparent and controllable.
Why We Need Surgical Drapes
There are many reasons why you should use surgical drapes during your surgery. First, they help to prevent a transfer of infectious. Surgical drapes are coated with a sterile layer of material, and this layer helps to prevent the growth of bacteria on the fabric. In addition, surgical drapes help to keep the operating room clean. Finally, surgical drapes protect patients from potential injury. If something goes wrong while surgery is taking place, the drape can provide protection for patients.
Types of Surgical Drapes
There are many types of surgical drapes and it's important to choose the right one for your needs. Here are three common types:
1. Universal Surgical Drape Description
A universal surgical drape set is a customized solution for hospital procedures. The usage of Universal Surgical Drape sets facilitates everyday work in the operating room. Universal drapes and sets are suitable for all types of surgery.
2. Split Sheets Description
Split sheet set sheets are available in a wide range of sizes and designs. Split sheets with patches provide superior absorption and strength. Different widths and lengths of the split allow for use in a lot of surgeries.
3. Shoulder Arthroscopy Drape Description
A shoulder arthroscopy set is a customized solution for arthroscopy procedures. The usage of procedure packs (surgical packs) improves efficiency by significantly reducing the clinical and administrative workload, minimizing waste and associated costs, while providing professional choice.
Conclusion
Winner Medical sterile drapes are an important part of any medical setting, and they play a vital role in protecting patients and staff from potential infection. By using sterile drapes, you can help ensure that your patients receive the best possible care, while also preventinga transfer of infectious from surgeons to the wound or vice versa by direct contact.