It's crucial to have the tools and materials we require on hand when working in a hospital or healthcare facility. Winner Medical has over 20 years of experience in the medical field and is an expert in its field. They create a
surgery pack
 that is safe to use, comprehensive in composition, and very effective.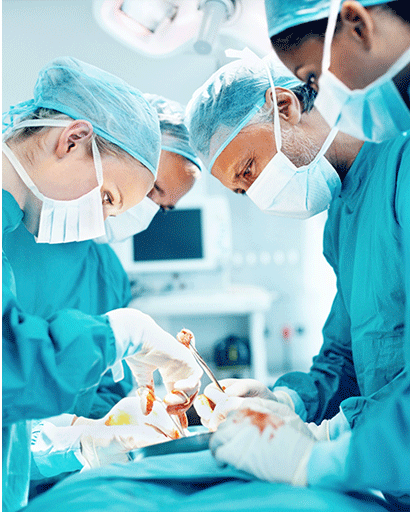 Extraordinary Surgical Pack Quality
A business called Winner Medical makes secure surgical packs. This business has made outstanding advancements in the area of surgery safety. They ensure that all of their materials are of the greatest caliber, making their surgical packs among the safest on the market.
Most Secure Surgical Packs
The surgical packs made by Winner Medical are the safest ones available. These packs are designed with features that make them safe to use during surgery and carefully selected materials. Comprehensiveness is vital in terms of the surgery packs because the loss of one or two tools during surgeries is unacceptable.
The design is another element that contributes to the safety of these surgical packs. Specific safety considerations are considered when designing each pack. One of these qualities is the sturdy plastic packaging, which prevents accidental pack opening.
Conclusion
These surgical packs from Winner Medical are among the safest on the market and are the best to use during surgery. They are an excellent choice for anyone seeking a safe and dependable surgical pack because they provide high levels of safety and dependability.
Winner Medical aspires to concentrate more on its reputation and continue to expand the Winner Medical brand due to its dominant position in China and the rest of the world. Winner Medical has garnered numerous accolades, awards, and recognitions on local, national, and worldwide levels. The high quality of disposable surgical supplies, as well as all-inclusive surgical disposable solutions, wound care solutions, and more, are the primary causes of all these distinctions, awards, and recognition.
Winner Medical at a Glance
Winner Medical, which was founded in 1991, was the first business in the disposable medical products market to have a full product line. It also holds numerous ISO certifications. According to EU, the US, and Japanese industry standards, Winner Medical's disposable medical goods have quickly taken the lead in the sector.
Winner Medical continues to make steady progress toward bettering human health, a sustainable environment, and medical treatment. This enables Winner Medical to make the most of its proprietary technology to create superior and more cutting-edge disposable medical goods for healthcare institutions.